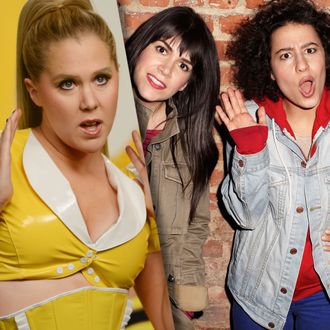 Inside Amy Schumer and Broad City.
Photo: Comedy Central
Comedy Central shows Broad City and Inside Amy Schumer have both been renewed, Broad City for a fourth and fifth season, and Inside Amy Schumer for a fifth. So if you're like us and only have a limited amount of laughter left inside of you, you'd better save it up for so many new episodes of these shows. What else can we say except "Yas Queen." Amy is pretty thrilled, too.