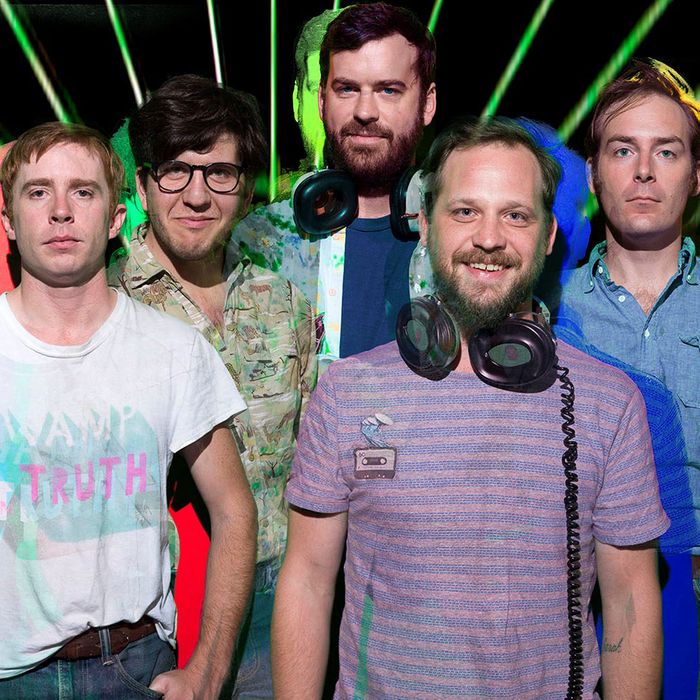 Photo: Courtesy of Epitaph
At long last, Dr. Dog's first album, Psychedelic Swamp, is set to see the light of day. After 15 years of watching bootlegs circulate on the internet, the Philly outfit have retooled their experimental cassette-only debut as a fully imagined studio album, comprised of the '60s-inspired psych-pop that made 2005's Easy Beat and 2007's We All Belong indie favorites. With original members of the collective in tow, the band returned to their Mt. Slippery studio for the project and, in a fit of energy, also recorded the new song "Bring My Baby Back," premiering here today. 
The band's description of "Bring My Baby Back" is pretty great. "This song is filled with things that nobody knew what to do with but just didn't have the heart to throw away," says Toby Leaman, the band's bassist and co–lead singer. "It's like climbing out from the bottom of a junk drawer three stories deep, a veritable ascent into maelstrom." How groovy.

Psychedelic Swamp is out February 5 via ANTI-.