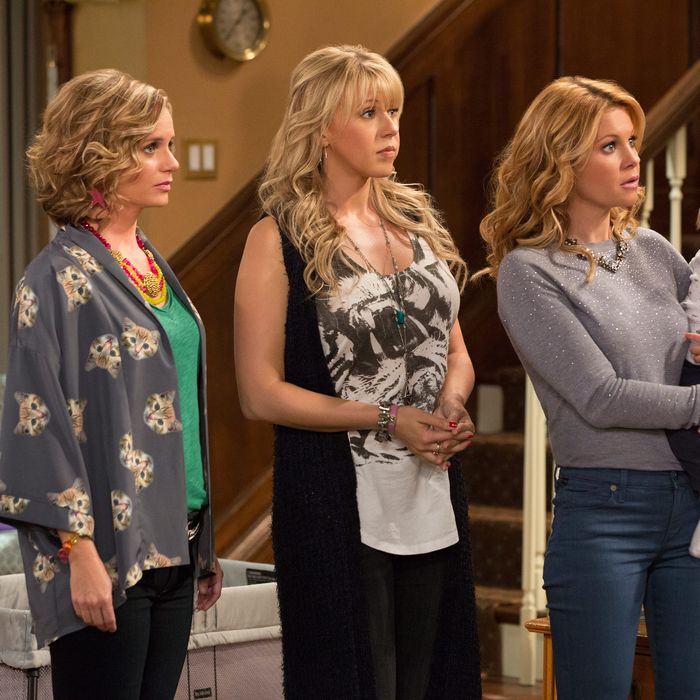 Fuller House
Photo: Michael Yarish/Netflix
Netflix has released some brand-spankin'-new Fuller House sneak-peak photos, so let's see what we can glean. First, Kimmy Gibbler has an amazing cat-shirtjacket, and Stephanie also has some kind of tiger-themed shirt. Assumption: Fuller House is going to have an underlying feline theme. The women all look surprised because Joey has obviously been Benjamin Buttoning into that baby DJ is holding. Oh no!
Later, Kimmy, Stephanie, and DJ all go to talk to a group of someone's children who have probably never heard of the original Full House and are like, "What is this show we're on?"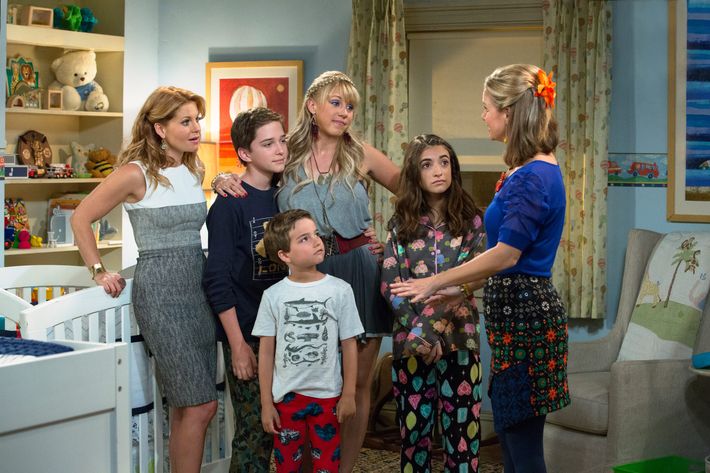 Meanwhile, Kimmy and Steph are like, "I'm over this! We are going to hit up some kind of late-night club party and pretend to be kittens!" (See above feline assumption.)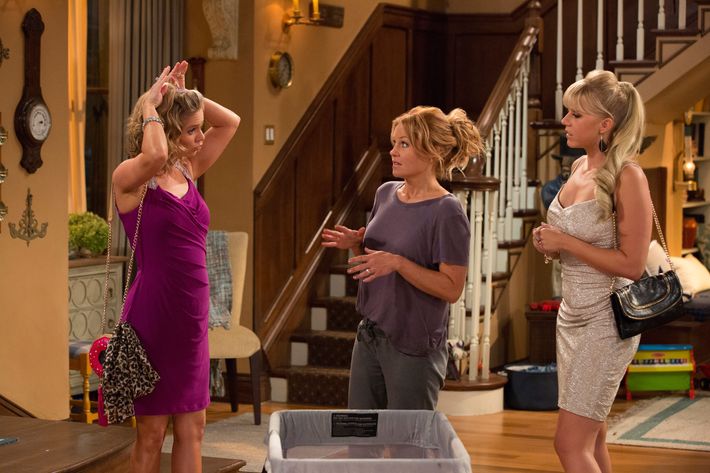 DJ thinks this is a bad idea, but she'll get over it because they all still love hugs! And then Joey is cured and becomes a full-grown man, humbled by everyone's concern. Great!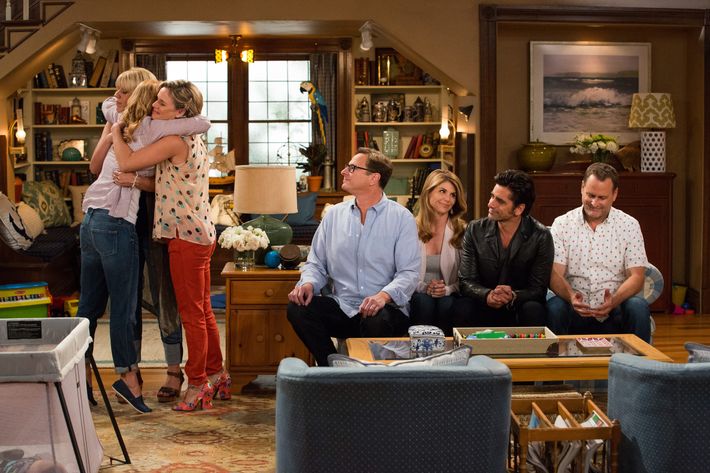 Fuller House premieres on Netflix February 26.