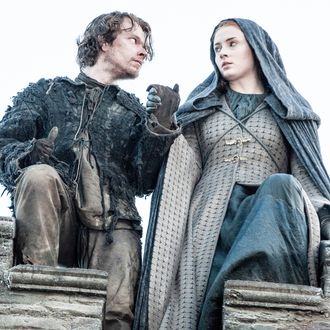 Blood and incest are coming.
Photo: HBO
As we speculated earlier, the premiere date for Game of Thrones is arriving a little later than expected: Sunday, April 24. The late-April premiere date is a result of a late start for HBO's winter block: Vinyl premieres February 14 with two episodes, and Girls and Togetherness join it a week later on February 21. Joining Game of Thrones is a familiar duo of sitcoms: Silicon Valley and Veep. Rick Famuyiwa's film on Supreme Court Justice Clarence Thomas's nomination hearings starring Kerry Washington as Anita Hill will also premiere in April.
April: Not such a cruel month after all!