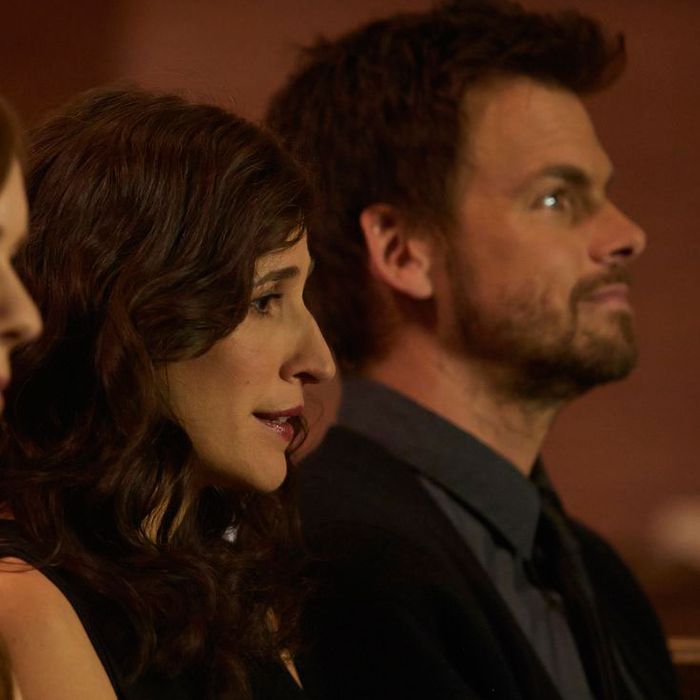 Casual. It's an actual show! Really!
Photo: Hulu
The Golden Globes are upon us this very Sunday, and as usual, most of the attention is on the film categories, and how they may influence the Oscars horse race. But the TV categories matter in their own ways, too: Winning a Golden Globe can put a little-seen show in the public spotlight, or maybe convince a network to hold off on cancellation just a little longer. Even if it barely moves the needle, winning an award certainly never hurt a show. Here are the shows and performers for which a Golden Globe could be a real boon:
Casual, nominated for Best Comedy
Think of it this way: If Veep wins, which it certainly could, that doesn't really change the story of What Veep Is. If Casual wins, the saga of Casual is suddenly very, very different. Last year Transparent won this category, and that went a long way to legitimizing the Amazon original series. (Well, legitimizing as much as the Golden Globes can.) Even a nomination for Casual was a surprise, and a win would be a coup and a half not just for the show but for Hulu, too.
Rachel Bloom, nominated for Best Actress in a Musical or Comedy
Remember last year, when Gina Rodriguez won, and her speech was beautiful, and everyone cried and was like, "Oh, is that what Jane the Virgin is like?" And you said, "Yeah," and they finally got it? Now imagine that happening with Rachel Bloom and Crazy Ex-Girlfriend! That would be a delight.
Lady Gaga, nominated for Best Actress in a Mini-series or TV-Movie
Madonna has two Golden Globes.
Empire, nominated for Best Drama
Empire's ratings have been pretty steadily dipping in its second season, and the show's once-deafening buzz has appreciably quieted. A win here could put Empire back at center stage.
Wolf Hall, nominated for Best Limited Series or TV-Movie
Poor Wolf Hall, the fanciest of the fancy PBS prestige mini-series — and somehow shut out of every major award thus far. A Globe win would leave it at "underappreciated" rather than "roundly ignored." This goes double for Mark Rylance, who's also nominated for Best Actor in a Limited Series or TV-Movie.