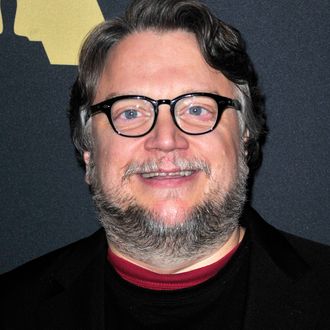 Guillermo del Troll-o.
Photo: Jerod Harris/Getty Images
As part of a new deal with Dreamworks Animation, Netflix this year will launch multiple original animated series from the studio, including a Voltron reboot and a new series from Guillermo del Toro, both companies announced Tuesday. The new del Toro show is called Trollhunters, and Dreamworks promises it "will unleash a new, fantastical world wrapped around two best friends who make a startling discovery beneath their hometown." (The discovery will probably be trolls.) The deal also extends Netflix's hold on current Dreamworks shows like Puss in Boots, and gives it streaming rights for the studio's animated films, which means that Netflix will finally have enough cartoons on there to get your kids to stop crying once and for all.