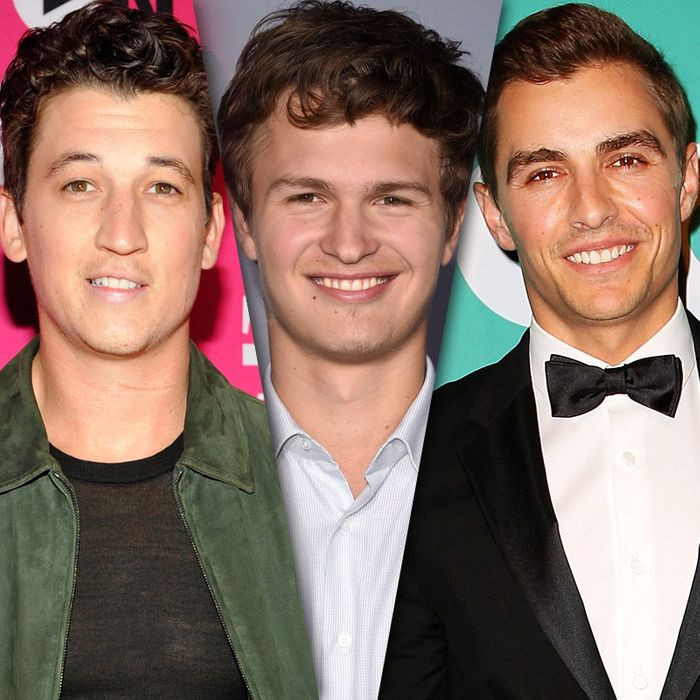 Which brunette will it be?
Photo: Getty Images
Like the Man Booker Prize, the hunt for the young actor to play a young Han Solo has gone from a very long list to a short list. Variety reports that there are about a dozen names under consideration and they include Miles Teller, Ansel Elgort, Dave Franco, Jack Reynor, Scott Eastwood, Logan Lerman, Brooklyn boyfriend Emory Cohen, and Glee Project winner Blake Jenner. Producer Kathleen Kennedy and directors Phil Lord and Chris Miller are going to be testing out the young recruits with the hope of making their choice in a couple of weeks. As writer Lawrence Kasdan told Vulture in December, "You want someone who isn't going to be exactly like Harrison [Ford], you want someone who suggests him. It's like when you adapt a book … You don't want to adapt it word for word, you want the essence to come through."
Even though the Han Solo movie won't begin production until January 2017, the hope is to have the actor make a cameo appearance in Rogue One: A Star Wars Story, which is currently shooting. (Similar to how Marvel found its new Spider-Man, Tom Holland, early so that he could make an appearance in Captain America: Civil War before his solo film.) So, who will play heir to the highest-grossing actor ever? We hope they give the hot, young carpenter a shot.