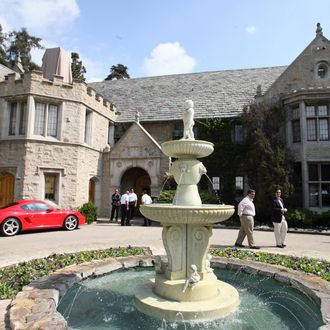 Please provide your own bunnies.
Photo: GABRIEL BOUYS/AFP/Getty Images/2006 AFP
Stop all the clocks, cut off the telephone. The end of the era has arrived. According to TMZ, Hugh Hefner has decided to put the famed Playboy Mansion on sale. According to real estate sources cited by TMZ, the six-acre estate, and site of many a bacchanal, will go on the market sometime within the next month. The owner, Playboy Enterprises, is looking to for a bid of over $200 million. In addition to that steep sum, sources also said that the buyer will also have to agree to grant Hugh Hefner a life estate, which would mean that he could live in the mansion until his death.
This might sound like a hard sell, given that a future owner would have to go in on a price way over the average value for the area (sources tell TMZ that "the real value is the acreage," citing the fact that a comparable lot sold for a mere $60 million) and potentially deal with the ghost of Hugh Hefner. But look at the upsides!
It's already furnished.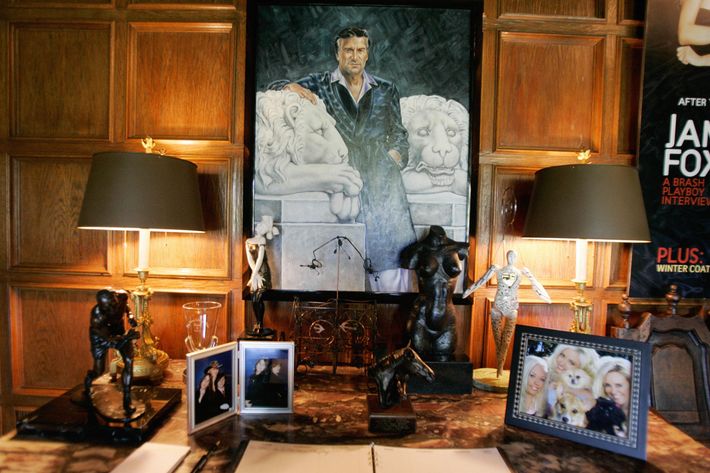 You get a gorgeous lot.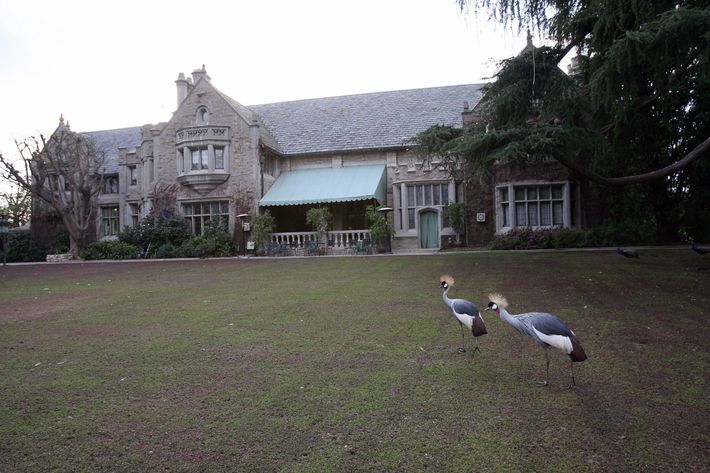 Some nice, let's call it "Gothic Revival–ish" California architecture.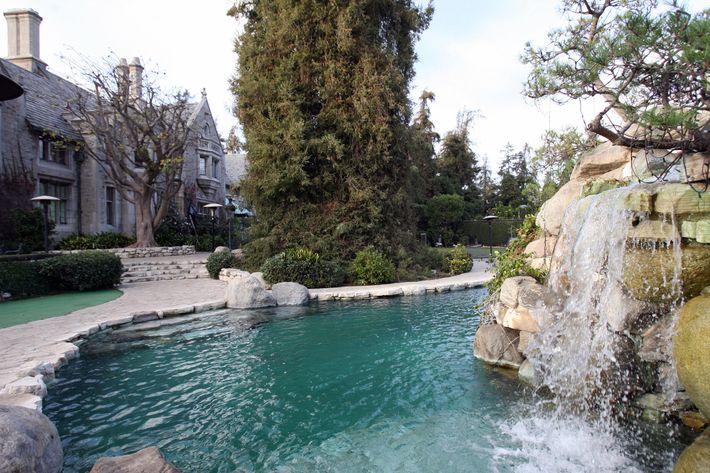 And your very own grotto!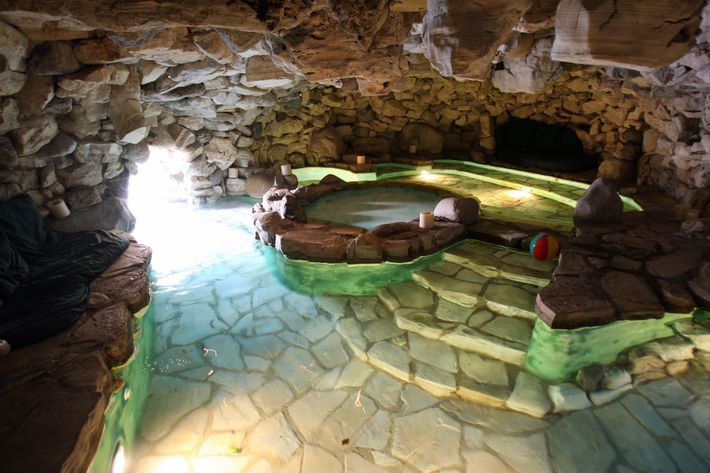 Who hasn't wanted to own a grotto?