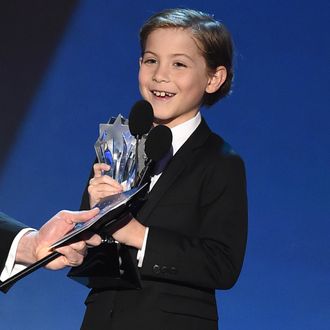 Give him all of the awards.
Photo: Kevin Winter/Getty Images
Parents everywhere are probably trying to trade their kids in for this one right about now. Tiny actor Jacob Tremblay just won a Critics' Choice Award for his role in Room. He made a great speech, met BB-8, and then danced to his favorite jam, "Uptown Funk." What did you do with your Sunday? The 9-year-old (awwww!) actor has some pretty sweet moves for a 9-year-old (awwww!). His party etiquette and speech just further proved our thesis that only babies should be nominated for awards because adults just can't handle the pressure.