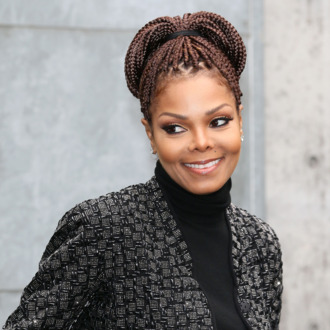 "Don't create the truth you like."
After Janet Jackson announced her decision to postpone several performances on her Unbreakable World Tour due to an unspecified surgery, rumors spread that the singer was battling throat cancer, but Jackson has taken it upon herself to deny any rumors of the disease, mostly by quoting her own advice. In a video posted from her social-media accounts and on her website titled "From My Lips," Jackson presented a Star Wars–like scroll through the lyrics of her own song, "The Great Forever," which includes the lines, "Sources say but where ya gettin' it/ Don't create the truth you like," before releasing her statement to the world. In that statement, Jackson wrote that she did not have cancer, though she still was "recovering" from an operation that she did not specify. The singer also stated that her doctors have approved her concerts scheduled in Europe, and that, as promised, the postponed shows will be rescheduled. Jackson's message was prefaced on social media with an announcement from her team, which reads: "It was Janet's wish not to make any further comments about her health, however, because of the great concern from around the world, Janet will be releasing a personal message shortly."
The full text of Jackson's statement reads:
Remember … believe it when you hear it from my lips.

The rumors are untrue.
I do not have cancer.
I'm recovering.
My doctors have approved my concerts as scheduled in Europe, and as I promised, the postponed shows will be rescheduled.

Thank you for your prayers and love.