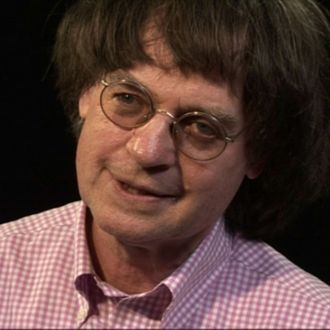 Comic-strip artist and Charlie Hebdo staffer Jean Cabut.
Photo: Films en Stock
Netflix has the licensing rights to stream the documentary Je Suis Charlie, Variety reports. The documentary is directed by the father-son team of Daniel and Emmanuel Leconte, with the former having directed the Charlie Hebdo docu-feature It's Hard to Be Loved by Jerks. Je Suis Charlie first premiered at the Toronto Film Festival in September and includes archival footage with deceased cartoonist Jean Cabut, better known simply as Cabu, and editor-in-chief Charb, Stéphane Charbonnier, and will attempt to contextualize the attacks that killed 12 people at the Charlie Hebdo offices in Paris. Netflix will make the documentary available on January 7, the first anniversary of the attacks.