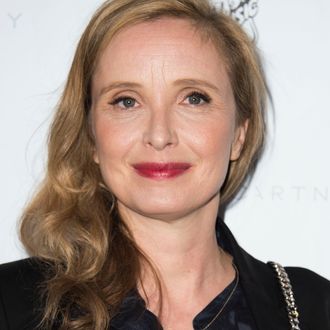 Photo: VALERIE MACON/Getty Images
At Sundance on Friday, Julie Delpy made comments on the state of female and African-American representation in Hollywood that were not warmly received, saying it was "easier" to be black than a woman. She expounded on her comments Saturday to Entertainment Weekly, saying:
I'm very sorry for how I expressed myself. It was never meant to diminish the injustice done to African American artists or to any other people that struggle for equal opportunities and rights, on the contrary. All I was trying to do is to address the issues of inequality of opportunity in the industry for women as well (as I am a woman). I never intended to underestimate anyone else's struggle! We should stay alert and united and support each other to change this unfair reality and don't let anyone sabotage our common efforts by distorting the truth.
She went on, "Again I'm so sorry for this unfortunate misunderstanding, people who know me, know very well that I can't stand inequality and injustice of any kind."
Delpy was one of several actors who made controversial comments regarding the lack of diversity in Hollywood and the Oscars this week, none of which went over very well.