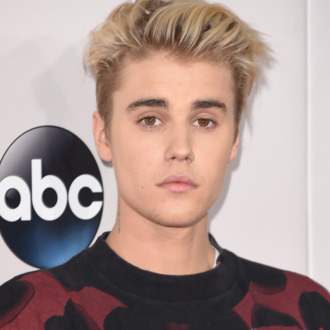 Justin Bieber.
Photo: Jason Merritt/2015 Getty Images
Joining the memorable likes of RiFF RAFF, 'N Sync–era Justin Timberlake, and pre-teen Taylor Swift, Justin Bieber is now sporting cornrows. At least for a few hours. In a (thankfully) self-aware Instagram post uploaded Monday, the Purpose artist wrote that his rumored-g.f. Hailey Baldwin "made me get corn rows like an absolute douche bag." He promised they'd be removed by Tuesday, because he's either familiar with the Amandla Stenberg–Kylie Jenner exchange, or, as his scrunched face suggests, he might actually be crying (regardless, the new 'do is not here to stay, so mourn or celebrate that fact as you see fit):
Bieberows: 2016–2016. Gone, but not forgotten.