Their first kiss happened on Rap City in 2002. They kissed again on BET's 106 & Park. Then, several years later, there was the photo of them kissing that for a few weeks seemed to be the only thing anyone in hip-hop wanted to discuss.
The reaction to superstar rapper Lil Wayne and his mentor and Cash Money Records boss Bryan "Baby" Williams (a.k.a. "Birdman") smooching on the lips was awash in the sort of not-so-casual homophobia endemic to hip-hop, but there was still something a little unusual about their embrace. Asked about it by radio DJ Tim Westwood back in 2009, Williams was unequivocal.
"That's my son," Williams said. "If he was right here, I'd kiss him again. I kiss my daughter. I kiss my other son. If you got a child, you understand. I'll kill for him, ride for him, and die for him."
Six years later, the once-unbreakable bond between Wayne, 33, and Williams, 46, appears to be, if not shattered, shaken considerably. At the end of 2014, the rapper explained the prolonged delay behind his still-unreleased next album, Tha Carter V, in a series of tweets. (Both Wayne and Williams declined to be interviewed for this story.)
"I am a prisoner and so is my creativity," he wrote. "I want off this label and nothing to do with these people but unfortunately it ain't that easy … my album won't and hasn't been released bekuz Baby & Cash Money Rec. refuse to release it." On Sorry 4 the Wait 2, a recent mixtape released by Wayne without any involvement from Cash Money, he referred to the label he's been signed to since he was a child as a "garden full of snakes" that he "had to escape."
A year ago, Wayne sued Cash Money Records, asking for $51 million and a release from his contract. In the suit, he alleges a variety of financial misdeeds and suggests he's looking to take his Cash Money imprint, Young Money Entertainment, along with the artists signed to it, including Drake and Nicki Minaj, with him when he leaves. In an improvised rap that showed up on YouTube this past March, Wayne referred to Williams as a "bitch ass." Then, in July, during a performance in Miami, Wayne was pelted with drinks from a section overlooking the stage where Williams was perched imperiously. (In January of 2016, though, the two were spotted partying together, again in Miami, and Williams said the feud was over — not the first time he's publicly suggested tensions have eased.)
All this suggests a pretty significant fissure, but it may be even darker than that. In April, Wayne's convoy of tour buses was sprayed with bullets from a passing car on a highway outside Atlanta. The shooter was a former tour manager for the rapper Young Thug, who has developed a friendship with Williams. The indictment stated that immediately following the shooting, the alleged perpetrator called a cell phone owned by Williams, raising the question whether the man who once vowed he'd kill, ride, and die for his "son" could be willing to have a proxy do the same things to punish his disloyalty.
Lil Wayne, born Dwayne Michael Carter Jr., grew up in the Hollygrove section of New Orleans. Williams, also a Crescent City native, co-founded Cash Money Records in 1991, with his brother Ronald, who goes by "Slim." Cash Money has grown into a hip-hop empire — Bryan Williams is estimated to have a personal net worth of roughly $150 million — but in the first half of the '90s, it was mostly a local concern. Around the rougher parts of New Orleans, though, Williams and his label had definite cachet. The circumstances of his introduction to Wayne are — like any good origin story—both sketchy and exceptionally well documented.
"Since 8 or 9, I took the young life from him," Williams told me when I interviewed him in 2008, using a slightly odd turn of phrase. "Nine years old, 8 years old, I had him tutoring, and besides the tutoring, it was studio. Studio, that's all we did. I used to make him stay home and just write raps."
Other accounts have pegged their first meeting to when Wayne was, variously, 7, 8, 9, or 11. Wayne himself has often told the story of rapping on Williams's answering machine to impress his future label boss.
"I did that every day after school," he said. "That was something I looked forward to from nine o'clock in the morning — getting home and leaving another rap on [Williams's] voice-mail."
Williams has portrayed himself as a consistent presence in Wayne's life since they met, but his access to Wayne was limited by Wayne's mother, Jacida "Cita" Carter. Wayne hadn't had a consistent father figure in his early life. His biological father, Dwayne Michael Turner, left the family when Wayne was a toddler. He's had occasional interactions with his son since, but in 2011 Wayne summed up his feelings: "He don't give a shit about me. And I don't give a shit about him."
After Turner's departure, Cita entered into a short-lived marriage with a man named Terry. The next fill-in father was a hustler named Reginald McDonald, who went by "Rabbit." Wayne had genuine affection for Rabbit, who was instrumental in convincing Cita to allow Wayne to sign with Cash Money when he was just 11. Cita knew Williams from high school, but still she wasn't keen on her only son following in his footsteps.
As Wayne recalled in 2009, "When I said, 'I'm thinking of being with Cash Money,' she said, 'Oh, no.' She was totally against it." She eventually relented, and when he was 12, Wayne released his first album, True Story, as half of the rap duo the B.G.'z, alongside a 14-year-old named Lil Doogie. Shortly afterward, Cita changed her mind about allowing Wayne to work with Williams. Then when Wayne was 14, Rabbit was shot and killed, leaving Cita struggling to pay the bills. She reversed course again, encouraging Wayne to quit school and return to Williams and Cash Money.
"That's when [Williams] and Slim became father figures," Wayne has said. "When you go out of town with these dudes, you come back with a sense that you learning something your momma couldn't teach you as a woman."
In the little-seen 2009 documentary, The Carter, Wayne relays a formative experience Baby imparted to his young charge.
"I'll never forget that day," says Wayne. "They was all in the kitchen, I was scared. Those niggas was talking [to a woman in the room], 'Bitch, suck Lil' Wayne's little dick!' I'm sitting there like, 'I ain't never had this happen!' I was a different man after that. I was Lil Wayne."
Wayne's first real music-industry success came as a member of a rap group called the Hot Boys. Shortly after their first album was released in 1997, Cash Money signed a lucrative distribution deal with Universal. Wayne's first two solo albums, released in 1999 and 2000, weren't huge hits, but within the Cash Money camp, there was a sense he was a special talent and was certainly being treated as such by Williams.
By then, Wayne had also started to work with and promote his own crew of rappers called Sqad Up. TQ, an L.A.-bred R&B singer who signed to Cash Money around 2000 and subsequently sang choruses on a lot of the label's recordings — even living as a guest in Williams's New Orleans home for a few years — says the Sqad became a point of contention between Williams and Wayne.
"They'd have private spats over the phone that I'd listen to because I spent so much time with Baby," he says. "It was only about one subject: Sqad Up giving away free mixtapes. Baby wasn't trying to hear it, like, 'Why are you giving away music? That ain't what we do!' Wayne's thing was, 'It's what the kids want. It's going to get us to the next level.' It would drive Baby crazy, just like a father whose teenage son is bucking the system."
In an interview in July 2015, Wayne recalled Williams's frustration during this era.
"I started doing Sqad Up and Baby was kind of against that," he said. "It was like when you have a basketball team. Cash Money was my team, and [Sqad Up] was off-the-court stuff. I was becoming bigger off the court. It had to wear on [Williams].'"
Dizzy, one of the Sqad Up rappers, says that despite Wayne and Williams's bond and living within walking distance from each other in New Orleans, they didn't really hang out together. "We was younger. Williams had friends and family his own age."
Cash Money releases, to this point, had a sound. Grounded in traditional grimy, New Orleans bounce music and in-house producer Mannie Fresh's crisp, ringing, keyboard-heavy production, the label made what was definitively street rap and that's the way Williams liked it. But Wayne apparently felt stifled.
"Wayne just isn't like the rest of them," says TQ. "Wayne reads a lot. Wayne is into different kinds of music. I kind of always felt Cash Money was holding his true talent back a bit because Williams was never going to go for what Wayne was going to want to get into."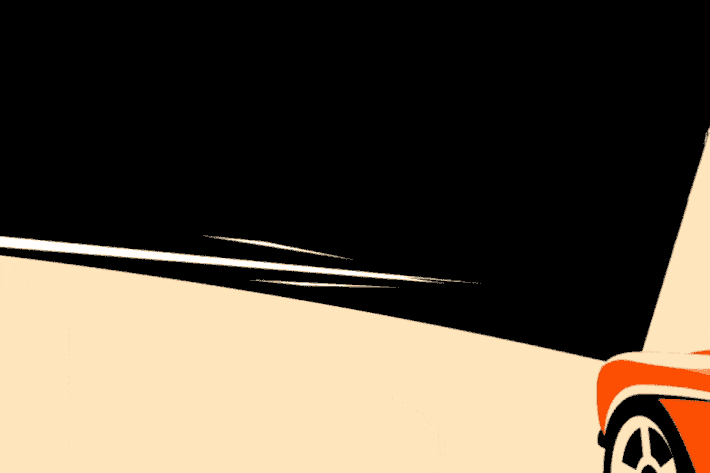 Wayne's 2002 solo album, 500 Degreez, found him experimenting with more complicated rhyme schemes and weirder beats. Mikkey Halsted, a Chicago-based rapper signed to Cash Money in the early 2000s, says, "Wayne was trying to be his own man at the time. I don't feel like Williams really wanted to let him go and discover himself. There would be talk about Wayne getting married and Williams would always have negative things to say about stuff like that."
Williams had also begun to stoke his own career as a rapper.  In 2002, Cash Money released his first solo album, attributed to "Birdman." That focus on himself created problems at Cash Money, and perhaps also for Wayne, then entering his twenties.
"It's hard anytime a CEO wants to be in the limelight as opposed to just being the CEO," says Halsted. "It's a difficult dynamic between the star artist and the CEO that wants to be a rapper."
By 2003, Wayne's former Hot Boys compadres, Juvenile, B.G. and Turk, had all left Cash Money, trailing with them complaints about not getting paid what they were owed. Halsted says Wayne was also growing disenchanted.
"I knew he was going through certain financial issues because of the way Baby was handling the business," says Halsted. "Up until that point, nobody on Cash Money that I've known had ever got a publishing check." Williams, explains Halsted, wasn't necessarily starving his artists but did have a curious way of doling out his largesse. "Baby's just, 'Here's a house you can live in.' 'Here's some cars you can drive.' You never really know who has true ownership of these things."
Complaints about Williams's business practices are legion and have been a consistent feature of Cash Money's existence pretty much from its inception. Former Cash Money rapper Gillie Da Kid says, "It's no secret what [Williams] does. Everybody that was ever around Cash Money left. He doesn't give people their royalties."
As Halsted puts it, "Baby is amazing at finding talent but actually paying people has never been something he was really interested in. You get whatever he wants to give you."
In an interview with radio host Angie Martinez last summer, Williams was asked about four lawsuits against Cash Money filed by disgruntled former artists and employees. "Fuck four lawsuits," Williams responded. "I got like 20 of them. Somebody feel like they're worth more than they're getting. That's just how this business goes."
Halsted believes Wayne was less inclined to question Williams's business dealings because of their personal relationship, but after his fellow Hot Boys exited the label, it's clear Wayne was also considering jumping ship.
"Wayne had spoke to Williams about leaving, just in a friendly conversation," says TQ. "The response wasn't too good."
In 2004, Wayne released Tha Carter, a critical and commercial breakthrough that debuted at No. 5 on the Billboard "Top 200." Jay Z, who had then just taken over as president of Def Jam, set his sights on bringing Wayne to his label. At one point, the move appeared to be such a done deal that Wayne announced from the stage during a show, "I'm a Def Jam artist now. Next time you see me, I'm gonna be with my boy Jay Z."
Evidently, Wayne jumped the gun, and Williams lured him back to Cash Money. Wayne later admitted the decision was "very, very tough. But you know, I'm a loyal dude. I stick with the fam." The fact that his new deal included the creation of his own imprint, called Young Money, must've helped and would certainly prove a vitally important development for Wayne, Williams and Cash Money, which retained a 51 percent ownership stake in Young Money. Back when I interviewed Wayne, he told me the whole Def Jam situation was just a "misunderstanding," and that he "was never going to leave Cash Money."
By late 2006, all again seemed love and light between Wayne and Williams. The two released an album together called, in a show of solidarity, called Like Father, Like Son. Around this time, the first photo of them kissing — after a video shoot — leaked. For a while, it seemed, the kiss was all anyone in hip-hop wanted to talk about — mostly negatively. Young Buck, who'd been signed to Cash Money in the '90s, told one interviewer, "I ain't going to sit here and lie. That's some gay-ass shit."
Even ex-Hot Boy Juvenile said, "What kind of cat gonna go on national TV, kiss a cat that ain't his daddy and call him his daddy?"
When I asked Wayne about the kiss, sitting on his tour bus in the parking lot of a luxury hotel in Atlanta in 2007, he fumed at the idea anyone might think he was gay. "Just because [Williams] never laid down with my mama, that's my real pop … That's my father, bitch. Ride or die."
By 2008, Wayne's world had already begun to change, but the album he released that year, Tha Carter III, rendered it nearly unrecognizable. For years, he'd been calling himself the "best rapper alive" and now it suddenly seemed that the world might be in agreement. The album was an instant classic that spawned pop hits ("Lollipop," "A Milli"), won a Grammy, and sold more than 3 million copies. In response, Wayne retreated into his own bubble. He spent most of his time on tour buses — whether touring or not. He recorded constantly, and nearly always had a Styrofoam cup of his signature codeine-based cough-syrup cocktail in his hand. The documentary, The Carter, captured the often-disturbing insularity of his universe with uncomfortable precision. (Wayne eventually stopped cooperating with the filmmakers and sued, unsuccessfully, to block the film's release.) In it, Wayne's longtime manager and confidant, Cortez Bryant, describes the fallout from Wayne's syrup habit in harrowing terms.
"That's the reason I don't ride on the bus," he says. "I can't look at him in that state for too long. It hurts me."
I spent a long night with Wayne at the Hit Factory in Miami around that time and he insisted the syrup was just self-medication for a stomach ailment. "I need help," he said. "If they could give me a pill that fixes that — [Williams] giving me all kinds of pills. Them shits don't work."
At first, the patina of drug use only added to Wayne's rock star mystique. Even an ill-advised 2010 rock-tinged album, Rebirth, a deserved flop, hardly damaged his public profile. Throughout this time, Williams's role in Wayne's career seemed to grow more ancillary. Sure, he was a mentor, but there was little question, from a business standpoint anyway, about who needed who more in this relationship.
Karrine Steffans, a former rap video star, notorious for her 2005 memoir, Confessions of a Video Vixen, which detailed her romantic liaisons with many rappers, first met Wayne in 2007 — she eventually wrote a book, How to Make Love to a Martian, about her relationship with him — and has known Williams since 2000. She believes Williams purposely kept Wayne isolated in order to keep him dependent. "Wayne seemed to be afraid to step out on his own," she says. "He feels like he can't go places and do normal people things. I always thought he exhibited traits of an abused wife. Every time Wayne would try to leave, or ruffle feathers a little bit, Baby would buy him something. When Wayne considered going to Jay Z's label, Baby gave Wayne his own label. Every birthday, there's a million dollars, a new car, these extravagant gifts." About the kiss, she says, "Pimps have a thing where they don't kiss their women except for their 'bottom bitch,' as they call them. That's the bitch you love. You want her to feel love because she makes you the most money."
In March 2010, Wayne began a one-year prison sentence for possession of a gun that police had found on his tour bus. While locked up, he released an album of previously recorded tracks, I Am Not a Human Being, but it was the Young Money artists who he had nurtured who kept the imprint's flame burning in his absence. Drake released his debut, Thank Me Later, that June, and Minaj's debut, Pink Friday, dropped two weeks after Wayne left Rikers Island, having served eight months of his sentence. Both artists had signed with Young Money when Wayne was at the height of his popularity, and their initial successes — each album sold nearly 2 million copies— were nurtured by the warmth of the rapper's reflective glow. But their success was also a boon to Williams, since Cash Money was still the majority Young Money stakeholder.
Prison didn't much alter Wayne's upward trajectory. The series of singles — "6 Foot 7 Foot," "How to Love," "She Will" — leading to the 2011 release of Tha Carter IV, performed strongly. But all was not well on planet Wayne. In October 2012, he reportedly suffered two seizures in 24 hours while aboard a private jet. His syrup habit was the presumed cause. In March 2013, he was admitted to Cedars-Sinai Medical Center in Los Angeles after suffering more seizures. Williams and others criticized contemporaneous media accounts that reported Wayne was in critical condition (a Wayne rep said the rapper was suffering from a severe migraine and dehydration), but according to Steffans, the situation was extremely serious.
"I remember being with him at his home and him being curled up on the bathroom floor around the toilet, shaking and holding his head," she says. "Everyone thought he was going to die." Frightening as those events were, Steffans believes real good came from them. "The chemical haze has been lifted. He's no longer drinking codeine. After the seizures, Wayne realized he was mortal. [Before that], even in the music, he was always some kind of Martian, because he felt that way. Those seizures brought Wayne back to Earth. He became more human, began to care about his life and realized he's got kids so, 'I can't be out here drinking syrup and almost dying. And by the way, where's my money?'" Others I spoke to suggest a less dramatic explanation for Wayne's changing outlook: He just grew up.
Whatever happened, by late 2014, Wayne and Williams's relationship was unraveling. In December, Wayne tweets explaining that Williams and Cash Money refuse to release Tha Carter V, set for a December 9 release, and describing himself as a "prisoner." By taking their dispute public, Wayne broke significantly with Cash Money protocol.
"That was shocking to everybody," Williams said last July. "I never thought [Wayne] would be saying something negative about me, ever." Williams also insisted Wayne was to blame for the album's delay. "They ain't turned it in, so they ain't put it out. That wasn't on me."
In January 2015, Wayne filed a lawsuit against Cash Money. Among other things, the suit alleges Cash Money hasn't paid Wayne advances, royalties, and profits he's owed on both his own recordings and Young Money's. In addition to asking for at least $51 million — a number that included $8 million of a $10 million advance he was promised but apparently never paid for the Carter V, as well as estimated monies lost by a failure of Cash Money to register Young Money as a rightful copyright owner of its recordings — he also, notably, asked the judge to terminate the contract between Young Money and Cash Money, which could conceivably enable Wayne to pry Drake and Minaj, among others, away from any Cash Money affiliation — a move that would be catastrophic for the latter label's business.
Within the last year, Williams seemed to find a new disciple to replace Wayne, or, seemingly, troll him online. In February, Young Thug posted a photo of himself and Williams to his Instagram account with the hashtag "#KissinEachOtherLove." Then, the night after Thug was booed offstage at an album-release party in Baton Rouge by Lil Wayne fans, Wayne's convoy of tour buses was fired on from a white Camaro on a highway in suburban Atlanta. The shooter, Jimmy Carlton Winfrey, had worked as Young Thug's tour manager. The indictment against him alleged Winfrey placed calls to phones belonging to Young and Williams immediately preceding and following the incident, respectively. Both Williams and Thug have denied any part in the shooting, and, in November, Winfrey pleaded guilty and was sentenced to 10 years in prison.
So how's this going to end? In a hail of gunfire and diss tracks? More bottles tossed around at clubs?
When Williams spoke to Martinez in July, he played down the dispute, insisting, "What going on, it's just some business. That's my son. I'm going to do whatever he wants to do." When Martinez noted that Wayne has already made clear what he wants — to be off the label, with $51 million and, possibly, Minaj and Drake in tow — Williams walked back his pledge. "I don't feel like I owe him $51 million. I just gave him a $100 million contract with $60-$70 million up front," he said, referring, apparently, to a 2012 renegotiation of Lil Wayne's deal with Cash Money. "Nicki and Drake ain't going nowhere, regardless." Both Minaj and Drake, who both remain under contract to Young Money (and therefore Cash Money) have stayed out of the fracas.
A representative for Wayne hinted to me back in September that a settlement freeing Wayne from Cash Money is likely in the offing, though nothing has yet emerged. Most people I spoke to doubt Williams was involved in the shooting though none claim definitive knowledge.
In many ways, the problems between Wayne and Williams aren't that different from those of many actual fathers and sons. As the child becomes his own man, the father struggles with the loss of control. Brief periods of détente, such as the one that apparently arose in Miami in January, are followed by a return to anger when the fundamental problems resurface. Even the language Williams has used to talk about it sounds like a guy fighting to still be the one calling the shots.
"If you ever hear that [Wayne's] not with me no more, it's because I allowed that to happen," he told Martinez.  Later in the same interview, Williams admitted that if Wayne leaves Cash Money, he may quit the business altogether. "I don't have to do this shit. I do it because I love it. But if Wayne do something different, I'll let it all go."
Wayne himself looks like a considerably diminished figure these days, less an otherworldly Martian than a very frustrated human. Last November he released a drab mixtape called No Ceilings 2. The music's handful of references to his ongoing strife with Williams and Cash Money sound more resigned than pissed off. Most alarmingly for a guy whose every move was once news, the release itself flew largely under the rap world's radar.
Like Williams, Wayne has talked about retiring from rap. Years ago, he told me, "My job is to retire at 35. Retire young and enjoy my damn life." Wayne turned 33 in September. On his birthday, Williams posted a photo of him to his Instagram account with the message, "Happy BDAY to my son." It seemed like an olive branch, and for a moment, it was possible to envision a future in which Wayne leaves Cash Money, makes one more big album, then retires to a beach where he and Williams sit side by side, father and son, counting their money. But that's likely a fantasy. The photo Williams posted showed Wayne, sure, but it showed him pretending to put a gun to his head.