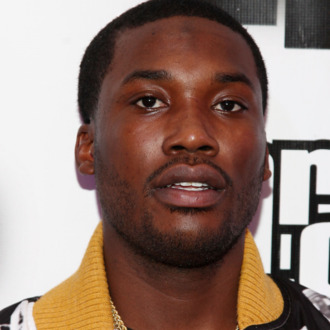 This beef is not being left on a counter.
Photo: Taylor Hill/2013 Getty Images
You might have thought that Kanye vs. Wiz Khalifa was the beef of the week, but Meek Mill wasn't going to let his own feud with Drake just lay on the shelf. When the 6 God released his surprise single, "Summer Sixteen," tonight, Meek was seemingly at the ready with four tracks of his own, which formed part 2 of his 4/4 EP. The tracks include "Fa Sho" (ft. TDot), "Ricky," "Slippin" (ft. Future and Dave East) and "War Pain" (ft. Omelly). In "War Pain," Meek takes aim at Drake in particular, calling the rapper out for comparing himself to Jay-Z: "And you claimin' you HOV now? Why you state that shit?/ Hotline Bling, don't get no bing up in this new Wraith." Meek Mill, master of just not letting things go.
Listen to 4/4 part 2 below.