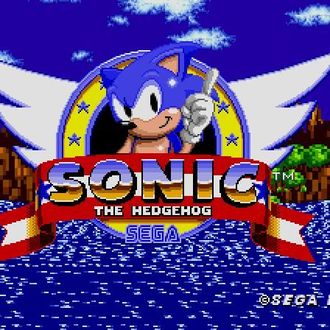 For years, rumors have long eddied around the internet that Michael Jackson, the King of Pop himself, composed music for the classic Sega Genesis game Sonic the Hedgehog 3 (1994). We reported this back in 2009, but rumors have existed for longer than that, and commenters continue to argue the matter on YouTube and Reddit. But now we finally have a definitive answer. The rumors are true, Michael Jackson did in fact compose music for Sonic, and the music made it into the game. According to a wonderful exposé on the Huffington Post, Jackson composed a wide variety of music, including a lot of beat-boxing and writing legitimate "high-profile" songs.
Sega maintains it never worked with Jackson on Sonic 3, and is "not in the position to respond" to questions about allegations to the contrary. "We have nothing to comment on the case," the company said.

But the men whom Sega credited with writing the music say otherwise. Six men — Brad Buxer, Bobby Brooks, Doug Grigsby III, Darryl Ross, Geoff Grace and Cirocco Jones — are listed as songwriters in Sonic 3's endgame scroll. Buxer, Grigsby and Jones tell The Huffington Post that Jackson worked with them on a soundtrack for Sonic 3 — and that the music they created with Jackson ended up in the final product.
People have long opined that Sega dropped Jackson because of the 1993 allegations that he molested a child, but Jackson removed his own name from the game because he was unhappy with the sound quality once the music was compressed (apparently the King of Pop didn't understand the way video games worked, even though he was the subject of one in 1990). The music for the end credits does sound an awful lot like "Stranger in Moscow," and a video examining the two songs became one of the first viral videos in 2006, when YouTube was less than a year old. The best part is that Jackson was the only musician involved who actually played Sonic games. As Jackson himself put it, "He-he!"