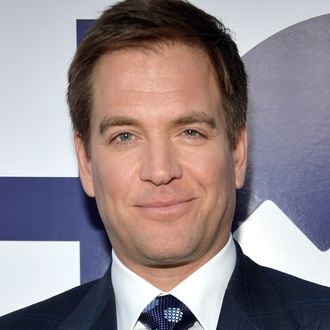 Michael Weatherly.
Photo: Frazer Harrison/2014 Getty Images
Where's the Gibbs-slap when you need it? THR reports that NCIS veteran Michael Weatherly (a.k.a. Tony DiNozzo, to fans) will leave the series at the end of the current season. "[Weatherly] is a valued part of the CBS family, and the immense charm and talent he brings to the screen as 'Very' Special Agent Tony DiNozzo has helped make NCIS what it is today — the No. 1 drama in the world," CBS said in a statement released Tuesday to the media. "We thank Michael for all of his contributions to this successful franchise."
One of the show's original cast members, Weatherly leaves after 13 years of service, but will stay involved with CBS Television Studios to fulfill his development deal. The news comes a couple seasons after another longtime fixture, Cote de Pablo, who played Weatherly's once very close partner Ziva David, left. Weatherly confirmed his move on Twitter with a couple bittersweet pics, because life is all just one long Maroon 5 song:
NCIS returned from the holiday break on Tuesday evening to begin wrapping season 13 with the first of a two-part NCIS: NO crossover event — so catch Weatherly and stall your broken heart while you still can.