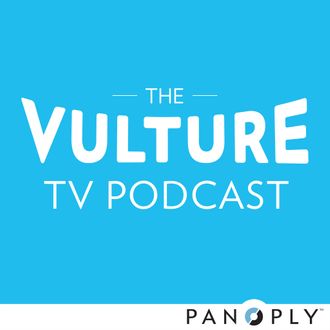 On this week's episode of The Vulture TV Podcast, we discuss the Globes' long history of awarding offbeat, quirky underdogs, and analyze Sunday night's pleasant surprises (Rachel Bloom), disappointments (Gaga), and head-scratchers (Gaga?). Plus, we get into what defines a drama versus a soap opera (hint: Sons if Anarchy is definitely a soap), and why the latter should stop being seen as an insult.
There are spoilers in the following discussions:
House of Cards, 34:10–34:40
Game of Thrones, 35:00–37:00
ER, 38:30–39:45
Downton Abbey, 41:00–41:12

Further reading: Margaret on how TV fell back in love with soaps; Matt's review of the Golden Globes; Margaret on why the Globes are not really an awards show.

Tune in to The Vulture TV Podcast, produced by the Slate Group's Panoply, every Tuesday, on iTunes or SoundCloud. And please send us your burning TV questions! Tweet us @Vulture, email tvquestions@vulture.com, or leave us a voice mail at 646-504-7673.