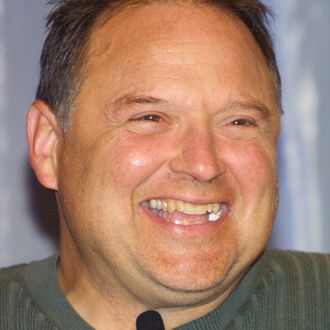 Stephen Furst.
Photo: Frederick M. Brown/Getty Images
Stephen Furst, the actor known to many as Animal House's Flounder and Babylon 5's Vir Cotto, has become one of the Academy's first constituents to publicly push back against the forthcoming membership and rules overhaul, alleging ageism and sexism in the process. With an open letter published via Variety, the actor-director protests the organization's damage control, saying he feels "saddened, as well as offended, to learn the Academy Board of Governors has chosen to scapegoat the older members of the Academy in order to deflect the criticism about the lack of diversity this year in the nominees for Academy Awards."
Furst doesn't like the generalities made about his demographic as of late, noting he nominated "Straight Outta Compton, Beasts of No Nation, Abraham Attah, Zoe Saldana, Jason Mitchell, and Tessa Thompson" for kudos. Also, he highlights the Academy's definition of "inactive" as troublesome and claims the award show's inclusion problem "is an integrity issue, not a racism issue."

Here's an excerpt of his argument (emphasis his own):
One of the main reasons for the lack of diversity in nominees this year is that many members vote without watching all the films. I probably am in a minority myself, because I watched 95% of the screeners sent out. That's the minority you should be focusing on preserving, because that's how you preserve integrity in the nominations. But I seriously doubt that ANY member of the Academy refuses to nominate someone because of their race, ethnicity or gender … The Academy does not have power over what films producers and studios make, but the Academy can take steps in assuring that member see a certain percentage of films before they are allowed to vote. Those who don't are the people that should have their vote taken away for that season.
His solution:
Doing away with screeners and streaming the films with a password that allows the Academy to keep a tally on how many films a member actually watched would be a much better way to promote fairness in the nomination process.
It's unclear when Furst would have originally written the letter, but it was published Tuesday evening, after the Academy had unveiled both its new set of rules, as well as a FAQ-style explanation. You can read Furst's full letter here, other opinions here, and the Academy's updated FAQs here.