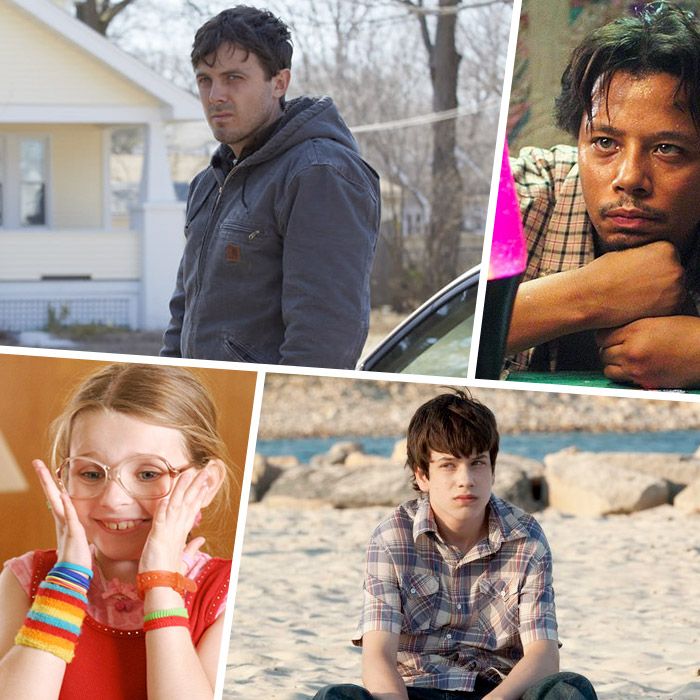 The big Sundance sale is a film-industry institution, and this year's festival has already provided a new milestone: The Birth of a Nation, the Nat Turner slave-rebellion movie written, produced, directed by, and starring Nate Parker, sold to Fox Searchlight for a festival-record $17.5 million.
Congratulations are in order for Parker, who has instantly become a notable American filmmaker, and Fox Searchlight, which, according to our Bilge Ebiri, acquired a movie of tremendous power. But the high price tag for The Birth of a Nation — as well as Kenneth Lonergan's Sundance movie Manchester by the Sea, which went to Amazon for $10 million — also raises a question: How have expensive Sundance movies of the past fared once out of the supportive environs of the film festival and exposed to the harsh realities of the market?
Both Birth of a Nation and Manchester by the Sea join a select group of Sundance entries — let's call it the Eight-Figure Club. Only six films have reportedly sold in the range of $10 million at Sundance: Care of the Spitfire Grill, which was eventually released as The Spitfire Grill (1996, $10 million), Happy, Texas (1999, a rumored $10-plus million), Hustle & Flow (2005, $9.5 million), Little Miss Sunshine (2006, $10.5 million), Hamlet 2 (2008, $10 million), and The Way Way Back (2013, $9.75 million).
First, the good. Little Miss Sunshine was a smash hit, making $100 million worldwide in theaters and netting four Oscar nominations (including for Best Picture), winning two: one for its screenplay and one for supporting actor Alan Arkin. When you buy a movie at the Sundance Film Festival, you are hoping it will be the next Little Miss Sunshine. Next up would be Hustle & Flow and The Way Way Back, which both made $23 million worldwide — not world-beaters, but fine enough returns.
Then there's the bad: The Spitfire Grill was released to tepid reviews and made only $12 million. Hamlet 2 made just under $5 million. And no one could have been happy about the performance of Happy, Texas, which failed to even top $2 million.
In short, of those six acquisitions, the finally tally is: one Best Picture nomination for an unqualified success, two mild successes, one disappointment, and two flops. While Happy, Texas is the result of another time, Hamlet 2's performance is more instructive. Following in the wake of Napoleon Dynamite and Little Miss Sunshine, Hamlet 2 was an attempt to capitalize on a seemingly insatiable audience appetite for quirky humor and striving misfits. But the edgier Hamlet 2, which starred Steve Coogan, didn't actually have that much in common with those Sundance success stories, and Focus never figured out how to advertise or sell the film and its confusing title; on its first weekend in wide release, it brought in a dismal $1,064 per theater.
The Birth of a Nation is a different story — by all accounts, it bears significant similarities to 2014 Best Picture winner and box-office success 12 Years a Slave, up to and including its subject matter, and it's an immensely topical, socially relevant film. But the fact of the matter is that you can tell any story you want by using Sundance acquisition figures. Here are 15 of the biggest buys from the last five years of Sundance, paired with their eventual box-office grosses:
Brooklyn (2015): $9 million sale / $27.8 million worldwide gross and counting
The Details (2011): $7.5 million / $63,595
Dope (2015): $7 million / $18 million
Our Idiot Brother (2011): $7 million / $24.8 million
The Sessions (2012): $6 million / $9.1 million
Me and Earl and the Dying Girl (2015): $6 million / $9 million
Like Crazy (2011): $4 million to $5 million / $3.5 million
Don Jon (2013): $4 million / $30.4 million
The Overnight (2015): $4 million / $1.1 million
Red Lights (2012): $4 million / $13.5 million (but only $52,624 domestic)
The Skeleton Twins (2014): $3.5 million / $5.3 million
The D Train (2015): $3 million / $771,317
Whiplash (2014): $3 million / $49 million
Austenland (2013): $3 million / $2.2 million
Keep in mind that this list doesn't factor in publicity and advertising guarantees, which are often agreed upon at Sundance along with sale prices. But of these 15 movies, only six brought in double their price in returns at the box office, and five failed to recoup it at all. Just two of them, Brooklyn and Whiplash, secured Oscar nominations and big returns on investment.
Going further down the list of acquisitions, you see more and more of that volatility. The Weinstein Company paid $2 million for Fruitvale Station in 2013, and it made $17 million at the box office, launching Ryan Coogler and Michael B. Jordan into the stratosphere. The Weinsteins also paid $2 million for Stephen Frears's Lay the Favorite in 2012, and it made just $20,998 domestically, plus another $1.5 million overseas.
Oftentimes, these movies sell despite a lukewarm reception at the festival, or on the strength of preexisting relations between talent and distributors. Neither The Birth of a Nation nor Manchester by the Sea suffer from those problems, and both look poised to receive Oscar-focused releases later in the year. This year, at least, it looks like the top of the heap should be just fine.