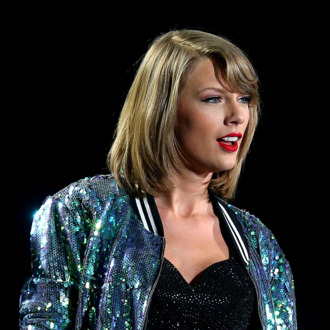 Wolves : Taylor :: bear : Leo.
Taylor Swift's trippy, nature-filled "Out of the Woods" music video might remind you of a few things — the fact that wolves are scary, mostly — but what it really should remind you of, apparently, is the The Revenant. According to director Joseph Kahn's posts on Twitter, the shoot for the pop star's latest music video was incredibly grueling, and just like America's favorite maybe-someday-Oscar-winning actor Leo DiCaprio on the set of that movie, Taylor made some real sacrifices in the name of art:
Kahn also went into detail about the other aspects of the shoot, done on location in New Zealand, on his Instagram.
Okay, so Taylor didn't eat raw bison liver, but that all sounds pretty intense. Just wait until Leo releases his next Oscar bid: The Revenant, But I'm in a Dress and This Is Maybe About Harry Styles.