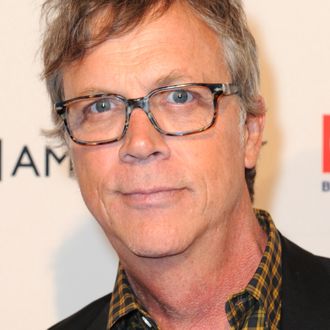 Todd Haynes.
Photo: Joshua Blanchard/2016 Getty Images
As the deluge of tributes has shown, the late David Bowie's influence extended far beyond the realm of music. On the heels of notable in memoriam messages from the likes of James Gunn, Lorde, and Conan O'Brien, come touching words from Todd Haynes, the Carol helmer whose work touts the gender-bending that Bowie forged in the earlier stages of his career. In a statement sent to Vulture on Monday, Haynes called Bowie's absence "incalculable." The director's 1998 film Velvet Goldmine (named after a song Bowie penned), in particular, was a glam-rock homage that had Jonathan Rhys Meyers's character mirror the rock idol's Aladdin Sane period — the platform boots, the glitter suits — almost to a T. "Since the end of the '60s [Bowie] has personified modernity and moved us forward in music, art, fashion, sexuality — identity itself," Haynes continued. "For so many in my generation, Bowie redefined what was possible as a popular artist, making gorgeously accessible the radical and the visionary. Our lives and our world will never be the same."
Additional reporting by Jillian Mapes.