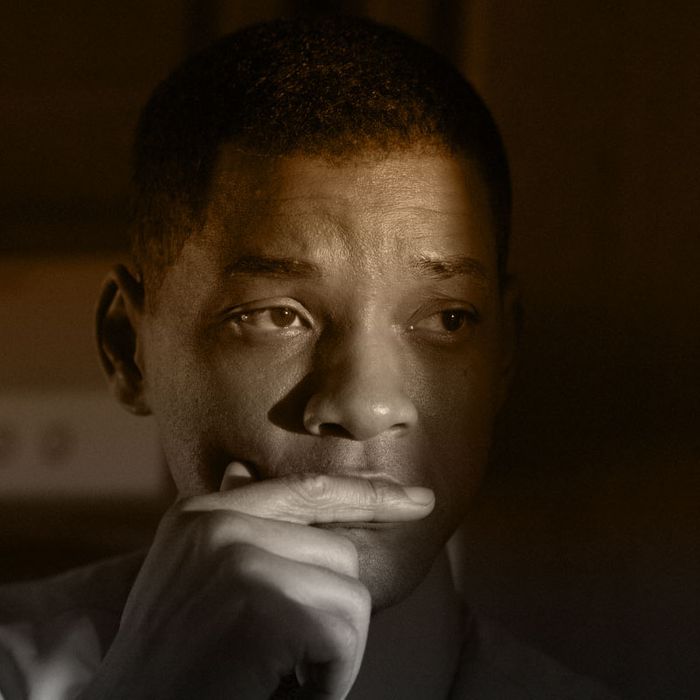 Will Smith as a man whose cognitive functions are far from impaired.
Photo: Columbia Pictures
Vulture is speaking to the screenwriters behind 2015's most acclaimed movies about the scenes they found most difficult to crack. In today's post, Concussion screenwriter and director Peter Landesman explains the unexpected epiphany about a key courtroom scene, featuring Will Smith's character Dr. Bennet Omalu, that dawned on him while editing.
Our brains have this habit of quilting dreams from the fabrics of our lives. As a filmmaker, I get to do it for a living. When it came to Concussion, I found myself with so many threads to weave. So integral to the whistle-blower's tale were spirituality, the cost of hero-worshipping, what it means to be an American, and just how dangerous the truth can be.
Will Smith's character, Dr. Bennet Omalu, undergoes a journey that pulls apart the strands. His unraveling as a character leads us to the universal truths buried in the stitches of cultural backlash to his medical discovery, begging the question, "Who is this guy?" A question that, with so much ground to cover, I could only answer in one scene.
Originally, that moment started on page 17 of the screenplay, when Bennet, testifying as an expert witness at a capital-punishment appeal hearing, describes his Nigerian background, lists his various degrees (he has like 14 graduate diplomas), demonstrates a deeper connection with deceased victims in his coroner's office than living people, and uses his brilliance to prove the defendant's innocence.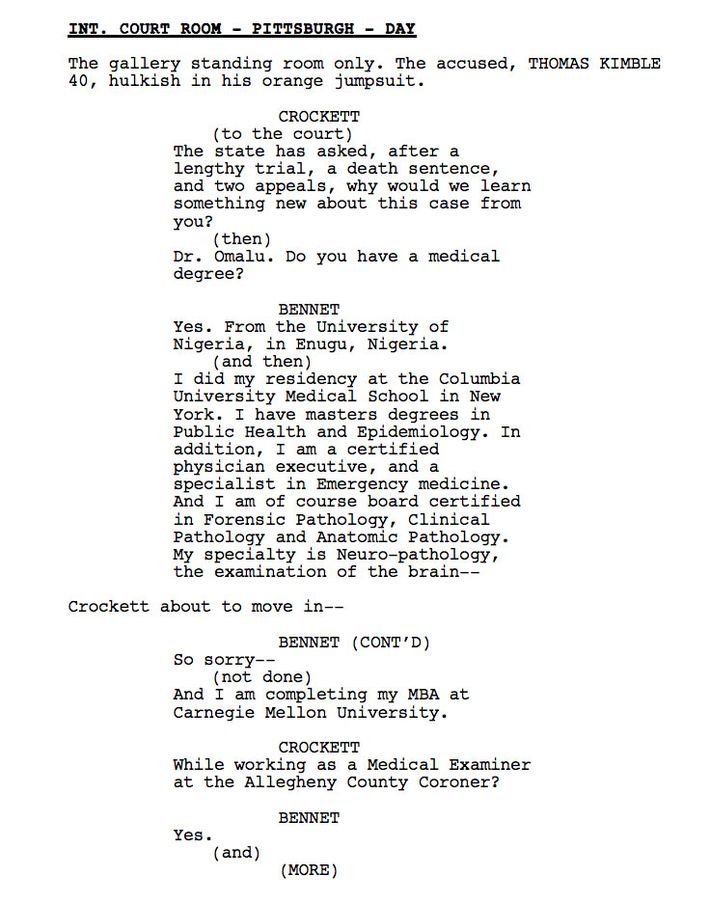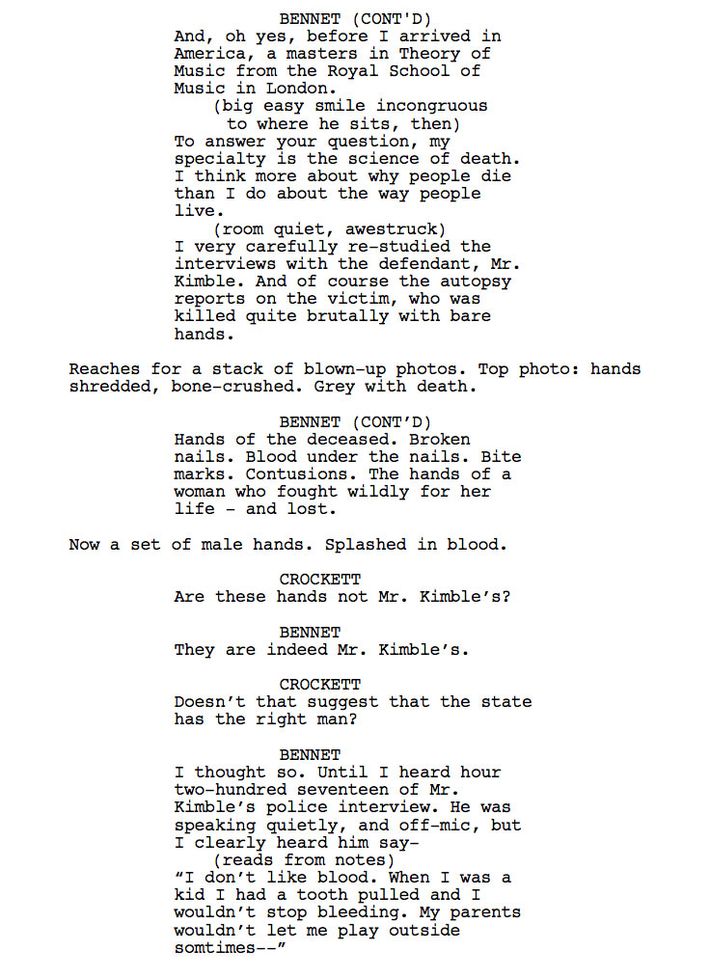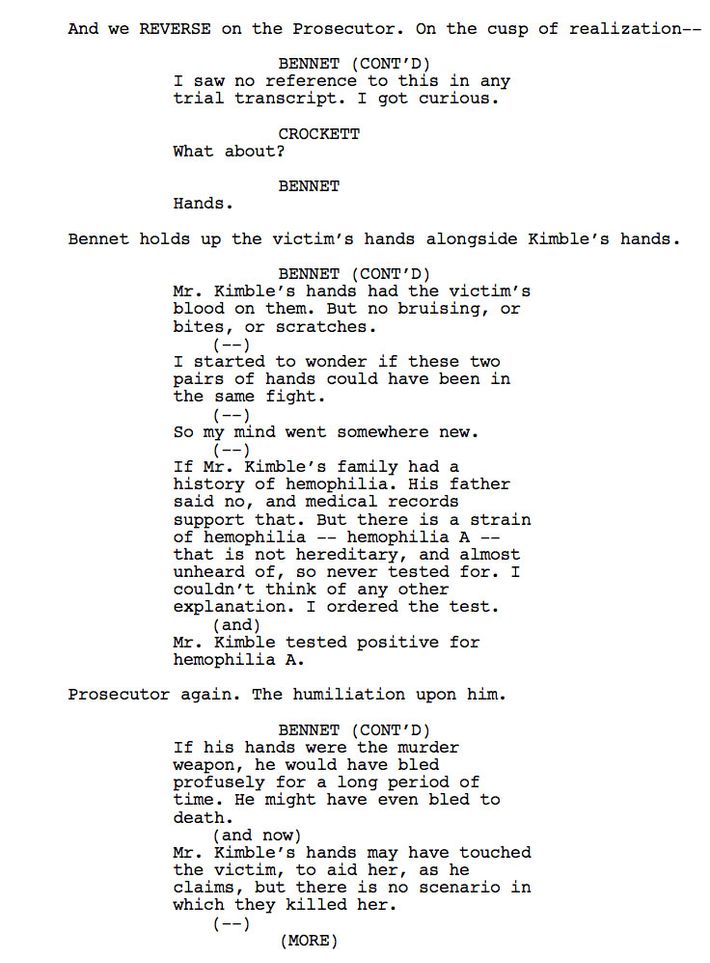 At the time, I thought Bennet's testimony would introduce the character with just the right words — his own. But "writing" is the wrong way to describe what happens to words in a movie. First you put down words. Then you rehearse them with actors. Then you shoot the words. Then you edit them. You cut a lot of them, you fudge them, you make up new ones in voice-over. Then you cut it and throw it all away.
After I cut that scene together, I knew it was too long, in the wrong place, and focused attention on a death-row case that would never come up again. But then I woke up at 3 a.m. with an idea: a different home for the words. In a different form. In a different part of the movie.
I turned way-long writing that was too clever into a music video: I put an impressionistic version at the very front of the movie instead. And there it lives.