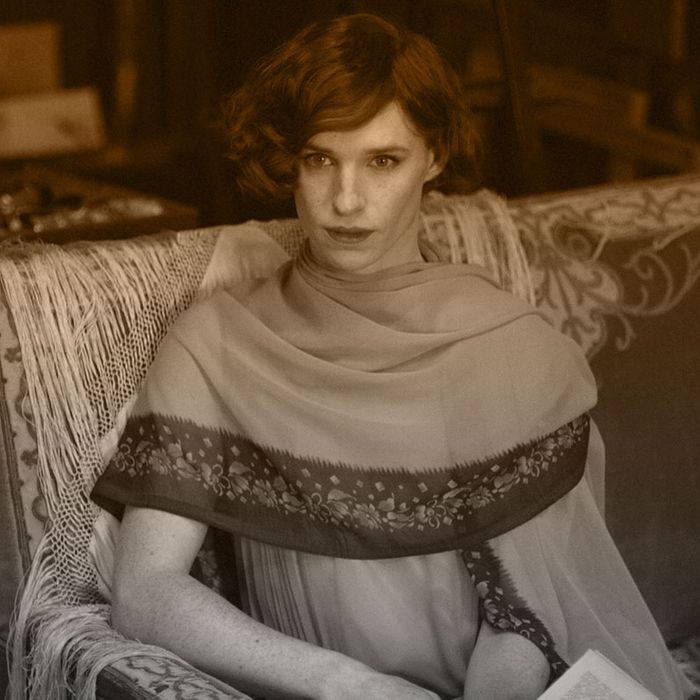 Vulture is speaking to the screenwriters behind the year's most acclaimed movies about the scenes they found most difficult to crack. In today's post, The Danish Girl screenwriter Lucinda Coxon — who adapted David Ebershoff's source novel of the same name — discusses the challenge of revealing married couple Gerda (Alicia Vikander) and Einar's (Eddie Redmayne) backstory while also offering hints of Einar's long-kept secret.

There's a scene where Gerda Wegener describes first meeting her spouse. She talks about how shy 'Einar' was, blushing at her polite approach. And later, after she had invited the young painter for coffee, she had initiated a kiss, and discovered "the strangest thing … It was like kissing myself …"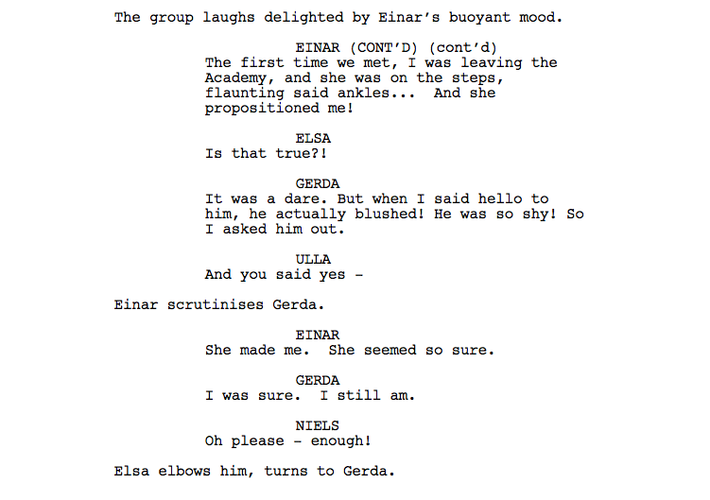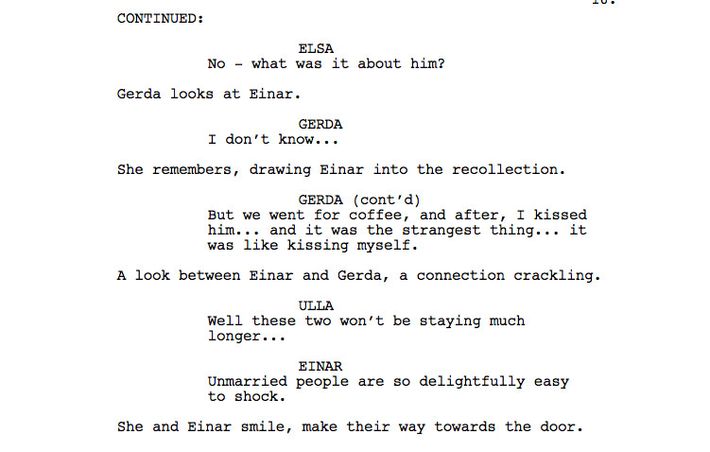 This line went in and out of the script countless times. It's in David Ebershoff's novel, so I always wanted to keep it, but I worried that it was too heavy a foreshadowing. I worked hard to keep it, feathering it in. We land on and leave it again very swiftly, so I hope it's a moment that we — like Gerda — forget, but revisit with different eyes once we understand that Einar Wegener was, in fact, always Lili Elbe.
In the end, it remains in the script because I feel it catches the innocent complacency of young happiness. Also, because there is something fundamentally true about it. Gerda and Lili were indeed as one — conjoined in courage, defiance, and love.