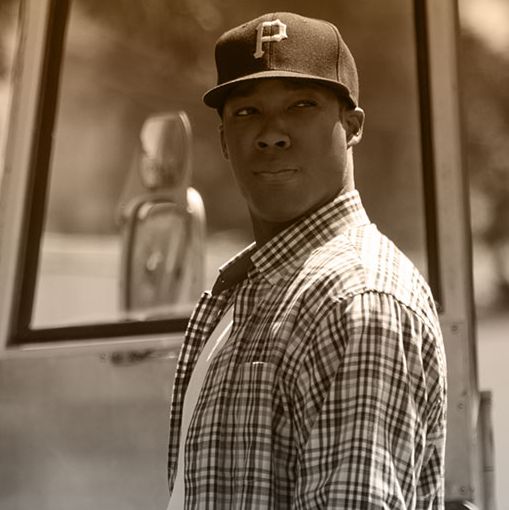 Photo: Universal Pictures
Vulture is speaking to the screenwriters behind the year's most acclaimed movies about the scenes they found most difficult to crack. In today's post, Straight Outta Compton's Oscar-nominated screenwriters Jonathan Herman and Andrea Berloff reveal the logistical hurdles they had to overcome in writing a chaotic performance scene in their N.W.A biopic.

The sequence at Doo-To's Club – where Ice Cube performs "Gangsta Gangsta"— was very tough to get right because there are about a dozen different elements happening simultaneously, and they all had to track: the grind of Dre and Yella's life in the World Class Wreckin' Cru, yearning for the big time, unappreciated by their boss, Lonzo; bringing Eazy and MC Ren into the scene while clocking the danger of Crip-affiliated guys breezing into Blood-affiliated territory; Cube's white-knuckle tension as he girds himself to perform on a potentially hostile stage; capturing his explosive performance itself and the crowd's wild reaction to it, while simultaneously tracking Eazy and Ren's reaction to Cube; and still keeping an eye on Dre and Yella as they cut and scratch over Cube's rap.
All that comes before Dre finds Eazy in the crowd later on to have the crucial conversation that leads to the recording of "Boyz N' Tha Hood," which leads to the formation of N.W.A itself.
There was enough material for 15 pages worth of script, but it had to be condensed into an extremely dense three to four pages. The sequence went through dozens of iterations before the rhythm finally clicked. Worth it, though. It's definitely one of our favorite scenes in the finished film.