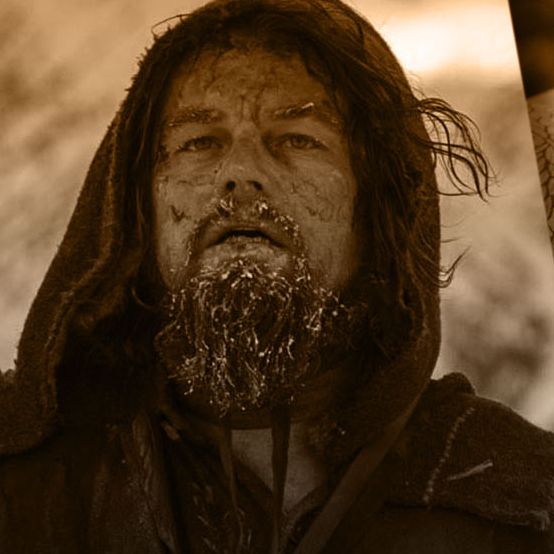 Photo: Twentieth Century Fox, A24
Tomorrow morning we'll finally learn which films and performances will be nominated for an Oscar, and this unusually fluid season deserve kudos for keeping us guessing right up until the very end. Instead of culling the field down to a predictable crop of strong contenders, nearly every guild or major awards body has added more movies and surprises and potential dark horses to the conversation, and this is the least confident I've been about my ultimate predictions in quite some time. Below, I've made my final picks in the six biggest categories. I'll be satisfied if I get most of these right, but I'll be just as tickled if the season keeps on surprising me.
BEST PICTURE
The Big Short
Bridge of Spies
Brooklyn
Carol
Mad Max: Fury Road
The Martian
The Revenant
Room
Spotlight
Straight Outta Compton
Alternates: Beasts of No Nation, Inside Out, Sicario, Trumbo
As I noted yesterday, films that score a DGA nomination are virtually locked in for a Best Picture nomination in the expanded-category era, so that bodes well for The Big Short, Mad Max: Fury Road, The Martian, The Revenant, and Spotlight. Straight Outta Compton didn't get a DGA nod, but it did get top nominations from the WGA, PGA, and SAG, and that trifecta almost always presages a Best Picture nomination, too. That leaves four Best Picture picks that I'll concede are on the bubble: Steven Spielberg's Bridge of Spies — well regarded by older voters, but coasting — and three female-fronted films in Brooklyn, Carol, and Room. Perhaps naïvely, I want to believe all three can get in, but with so many compelling contenders in the mix this year, anything can happen.
BEST DIRECTOR
Alejandro González Iñárritu, The Revenant
Tom McCarthy, Spotlight
Adam McKay, The Big Short
George Miller, Mad Max: Fury Road
Ridley Scott, The Martian
Alternates: Todd Haynes, Steven Spielberg
For this category, I'm going to go with the same five men who got DGA nods. Spielberg should never be counted out, but when the directors' branch goes its own way, voters usually reward more iconoclastic auteurs (like Benh Zeitlin and Michael Haneke) at the expense of blue-chip studio directors. That's why the critically revered Todd Haynes still has a fighting chance, despite some alarming Carol snubs from the big guilds.
BEST ACTOR
Bryan Cranston, Trumbo
Johnny Depp, Black Mass
Leonardo DiCaprio, The Revenant
Michael Fassbender, Steve Jobs
Eddie Redmayne, The Danish Girl
Alternates: Matt Damon
Is it foolhardy to keep in SAG nominee Johnny Depp, long after his mob vehicle Black Mass has faded? Perhaps, but who else would replace him? The Martian's Matt Damon would have a stronger shot if he hadn't been snubbed by SAG, and a whole host of other plenty-worthy nominees (like Creed's Michael B. Jordan) found little traction this season. When it comes to Best Actor, the Academy favors big stars, actors over 40, and the men who lead Best Picture nominees, which is why Leonardo DiCaprio — likely the only nominee who'll check off all three of those boxes — has been sitting pretty all season.
BEST ACTRESS
Cate Blanchett, Carol
Brie Larson, Room
Jennifer Lawrence, Joy
Charlotte Rampling, 45 Years
Saoirse Ronan, Brooklyn
Alternates: Helen Mirren, Rooney Mara, Sarah Silverman, Alicia Vikander
This category has started to feel settled in recent weeks, but due to rampant category fraud, there's still room for a shocker or two. Will voters decide that Rooney Mara is the true lead of Carol and reward her here, disregarding her Best Supporting Actress campaign? Could that come at the expense of her co-lead, Cate Blanchett? And will something very similar happen with Alicia Vikander, whose lead performance in The Danish Girl was erroneously positioned as a supporting role, possibly cutting into her chances to score a Best Supporting Actress nod for Ex Machina? Throw in two more SAG-recognized performances — Helen Mirren in Woman in Gold and Sarah Silverman in I Smile Back — and you've got plenty of potential spoilers.
BEST SUPPORTING ACTOR
Christian Bale, The Big Short
Idris Elba, Beasts of No Nation
Mark Rylance, Bridge of Spies
Sylvester Stallone, Creed
Jacob Tremblay, Room
Alternates: Paul Dano, Benicio Del Toro, Tom Hardy, Michael Keaton, Mark Ruffalo, Michael Shannon
Oh God, this category! Don't make me choose! Best Supporting Actor has produced this season's most hotly debated short list, and while I think Rylance and Bale are pretty much guaranteed, I have no earthly clue whether I'm right about the other three men. I pray that the masterful Idris Elba gets in, not least because this year's lineup will be lily-white otherwise. I'd rather have Jacob Tremblay competing in Best Actor where he belongs, but in Room, he delivers one of the best child performances ever committed to film, so I'd just be happy for some recognition. As for Sylvester Stallone, he's delivering career-best work in Creed, but SAG snubbed him, and I hear over and over that there's significant industry pushback on this nomination. Then look at all those dark horses! Spotlight's Mark Ruffalo and Michael Keaton! SAG nominee Michael Shannon for 99 Homes! The Revenant's Tom Hardy, Sicario's Benicio Del Toro, and Love and Mercy's Paul Dano! Truly, this final five is a mystery.
BEST SUPPORTING ACTRESS
Helen Mirren, Trumbo
Rooney Mara, Carol
Rachel McAdams, Spotlight
Alicia Vikander, The Danish Girl
Kate Winslet, Steve Jobs
Alternates: Jane Fonda, Jennifer Jason Leigh
I'm going with the SAG picks here, and for predictive purposes, I'll just assume that Oscar voters continue to capitulate to Mara and Vikander's shared desire to be placed in Best Supporting Actress. As for the alternates, Jane Fonda was hotly tipped for a nomination a while back, but her Youth cameo simply didn't catch on; and though Jennifer Jason Leigh gave a fierce performance in The Hateful Eight, many found the treatment of her character misogynistic, and the Quentin Tarantino film hasn't become a major awards-season player in the top categories. But if Mara and Vikander end up elsewhere or snubbed altogether due to category confusion, who knows what will become of this race? Check back tomorrow, and we'll try to make sense of it together.