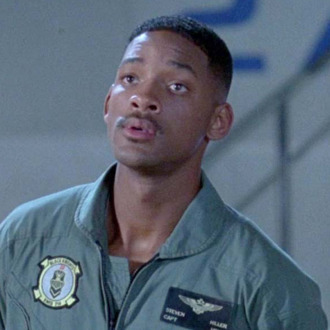 You think they could have just had the character retire.
Photo: Twentieth Century Fox
Will Smith, an actor with a reasonable attachment to the characters he has portrayed, has some pretty strong emotions about the fate of his Independence Day hero. As previously revealed through a tie-in website to the Independence Day sequel, Smith's Captain Steven Hiller will not appear in the film, because he … died in an alien spacecraft accident. And in an interview with Yahoo Movies, the actor revealed that he's kind of bummed out by that fate. "I was working on Suicide Squad during that time," Smith said of when Independence Day: Resurgence was in production. "Roland [Emmerich, the film's director] and I had a talk about it. The trailer looks really cool. I'm going to be sitting around with tears in my eyes when that one comes out … It was terrible when I found out my character died." It's okay, Will Smith, life is a one-way track to the cold embrace of death for all beings. Some fictional characters just reach it through alien spacecraft accidents faster than others.