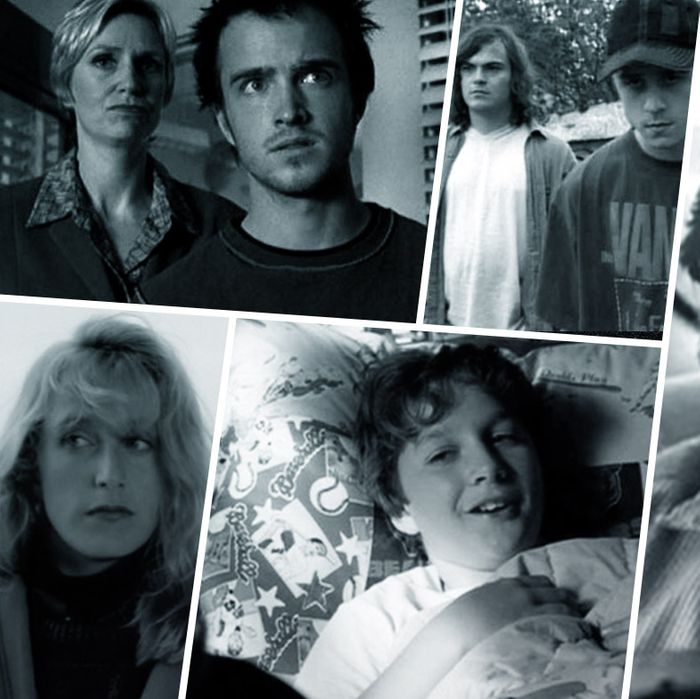 Hello, Jane Lynch and Aaron Paul!
Over the course of its nine seasons, The X-Files had a lot of talent pass through. Though the series, which returns for a six-episode arc this Sunday, generally obeyed a rule to stick with unknowns and avoid recognizable guest stars, a rewatch will show just how many future A-listers crossed paths with Mulder and Scully. Below, a list of not-yet-famous X-Files guest stars and the weirdos they played.
Guest star: Seth Green
Episode: "Emil" (1.2)
Character: Emil, a man who has experienced a UFO sighting.
Guest Star: Donal Logue
Episode: "Squeeze" (1.3)
Character: Special Agent Tom Colton, a colleague of Scully's who thinks Mulder is weird as hell.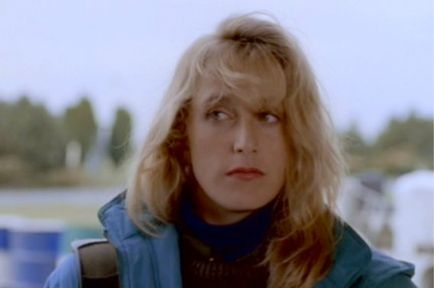 Guest star: Felicity Huffman
Episode: "Ice" (1.8)
Character: Nancy Da Silva, a scientist trapped in an Arctic research station à la The Thing.
Guest star: Titus Welliver
Episode: "Darkness Falls" (1.20)
Character: Doug Spinney, a logger menaced by bugs that only come out at night.
Guest star: Željko Ivanek
Episode: "Roland" (1.23)
Character: Roland Fuller, the mentally disabled twin brother of a genius aerospace engineer.
Guest star: C.C.H. Pounder
Episode: "Duane Barry" (2.5)
Character: Lucy Kazdin, an FBI agent charged with resolving the hostage situation that Mulder wanders into.
Guest star: Bradley Whitford
Episode: "Firewalker" (2.9)
Character: Daniel Trepkos, a volcanologist who exposes his entire research team to dangerous spores and goes mad as a result.
Guest star: Terry O'Quinn
Episode: "Aubrey" (2.12)
Character: Brian Tillman, a police officer having an affair with his colleague.
Guest star: Dean Norris
Episode: "F. Emasculata" (2.22)
Character: A U.S. Marshal of little consequence.
Guest Star: Jack Black
Episode: "D.P.O." (3.3)
Character: Bart Liquori, an arcade employee electrocuted by his friend Darin.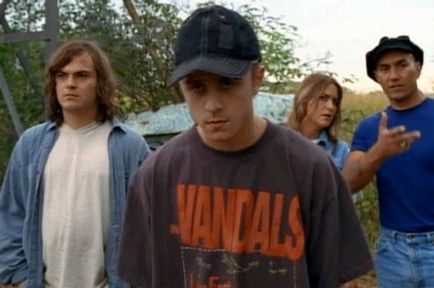 Guest star: Giovanni Ribisi
Episode: "D.P.O." (3.3)
Character: Darin Peter Oswald, a teenager who could control lightning and other electrical devices.
Guest star: Peter Boyle
Episode: "Clyde Bruckman's Final Repose" (3.4)
Character: Clyde Bruckman, an insurance salesman who could see when and how a person would die (Boyle won an Emmy for this role).
Guest star: Bokeem Woodbine
Episode: "The List" (3.5)
Character: Sammon Roque, a prisoner.
Guest star: Ryan Reynolds
Episode: "Syzygy" (3.13)
Character: Jay DeBoom, a high-school jock murdered by teen satanists.
Guest star: Kurtwood Smith
Episode: "Grotesque" (3.14)
Character: Bill Patterson, an FBI profiler and Mulder's former mentor, who later became a murderer himself.
Guest star: Lucy Liu
Episode: "Hell Money" (3.19)
Character: Kim Hsin, the sick daughter of a Chinese immigrant.
Guest stars: Alex Trebek, Jesse Ventura
Episode: "Jose Chung's From Outer Space" (3.20)
Character: Not unknowns, but definitely unusual guest stars, the two played subjective recollections of the Man in Black.
Guest star: Richard Belzer
Episode: "Unusual Suspects" (5.3)
Character: Detective John Munch, tying the X-Files into the ever-expanding Munchverse.
Guest star: Luke Wilson
Episode: "Bad Blood" (5.12)
Character: Lucius Hartwell, a vampire posing as town sheriff. He is either charming or a bucktoothed yokel, depending on whether you ask Scully or Mulder.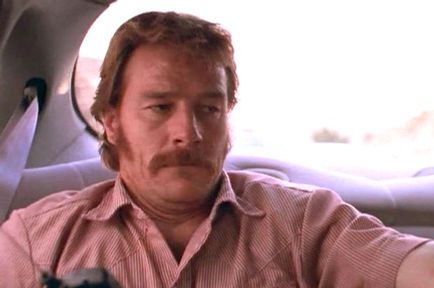 Guest star: Bryan Cranston
Episode: "Drive" (6.2)
Character: Patrick Crump, a man tormented by radio waves, the pain of which can only be relieved by driving westward at high speed.
Guest star: John Hawkes
Episode: "Milagro" (6.18)
Character: Phillip Padgett, an author whose murderous characters have come to life.
Guest star: Jesse L. Martin
Episode: "The Unnatural" (6.19)
Character: Josh Exley, an alien who loves playing baseball so much that he assumes human form and is later killed by the KKK.
Guest star: Octavia Spencer
Episode: "Millennium" (7.4)
Character: A nurse named Octavia.
Guest star: Willie Garson
Episode: "The Goldberg Variation" (7.6)
Character: Henry Weems, a man with extraordinary good luck, often as the result of a slapstick, Rube Goldberg–esque series of events.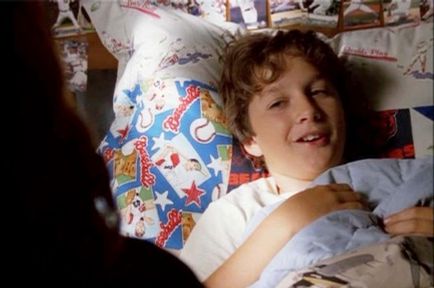 Guest star: Shia LaBeouf
Episode: "The Goldberg Variation" (7.6)
Character: Richie Lupone, a sick child.
Guest star: Kathy Griffin
Episode: "Fight Club" (7.20)
Character: Betty Templeton and Lulu Pfeiffer, twins who, when in close proximity, cause everyone around them to become enraged.
Guest Star: Joe Morton
Episode: "Redrum" (8.6)
Character: Martin Wells, an old friend of Doggett's wrongfully arrested for murder, moving backwards in time.
Guest star: Jane Lynch
Episode: "Lord of the Flies" (9.5)
Character: Anne Lokensgard, a mutant insect that has assumed the form of a human high-school principal.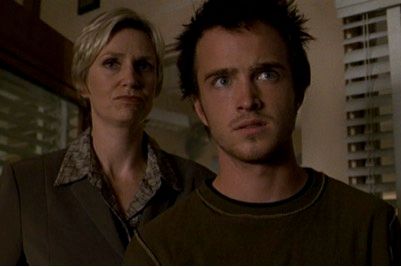 Guest star: Aaron Paul
Episode: "Lord of the Flies" (9.5)
Character: David Winkle, a high-school student filming a Jackass-like stunt video.
Guest star: Kathryn Joosten
Episode: "Trust No 1" (9.6)
Character: FBI Agent Edie Boal.
Guest star: Terry O'Quinn
Episode: "Trust No 1" (9.6)
Character: Shadow Man, an NSA Super Soldier with a gross mustache.
Guest Star: Michael Emerson
Episode: "Sunshine Days" (9.18)
Character: Oliver Martin, a man with strong telekinetic powers and an unhealthy obsession with The Brady Bunch.