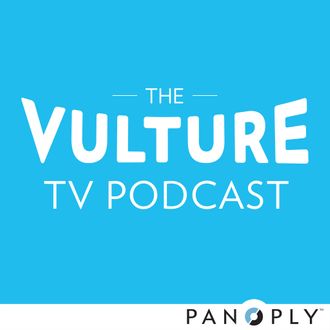 After nine seasons and two movies, The X-Files is back for a six-episode tenth season. Two episodes in, Vulture X-Files recapper Keith Uhlich joins The Vulture TV Podcast crew to talk about how it's faring so far, the case for and against that first episode, and what is (and is not) going on with Mulder and Scully's chemistry. Plus, we go further back in the X-Files archives, remembering our favorite episodes over the years, evaluating the show's legacy, and examining how tonally different The X-Files can be from episode to episode.
Further reading: Matt's review of episode one; every lingering question from the premiere; a timeline of the show's mythology; every episode of The X-Files ranked; Keith's X-Files recaps.

Tune in to The Vulture TV Podcast, produced by the Slate Group's Panoply, every Tuesday, on iTunes or SoundCloud. And please send us your burning TV questions! Tweet us @Vulture, email tvquestions@vulture.com, or leave us a voice mail at 646-504-7673.