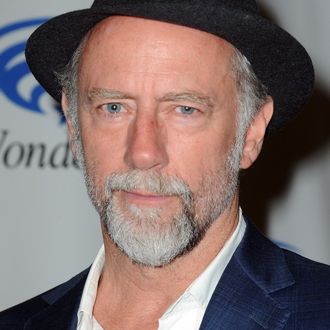 Xander Berkeley will play a no-good, very bad man.
Photo: Albert L. Ortega/Getty Images
As the midseason teaser for the sixth season of The Walking Dead has made abundantly clear, Negan is coming. And along with him comes a whole world of other characters, some good (praise Jesus!) and some not so good. One of the latter will be played by Xander Berkeley, who TVLine now reports will play Gregory, the leader of the Hilltop Colony in Robert Kirkman's comics and another terrible person in a terrible world. But he's more cowardly bad, in the way of those two bozos who stole Daryl's crossbow after he saved them, and less embodiment-of-evil bad, in the way of Negan. Either way, he'll be sure to make life hard for Rick and the Alexandrians. Man, this post-apocalypse is rough.