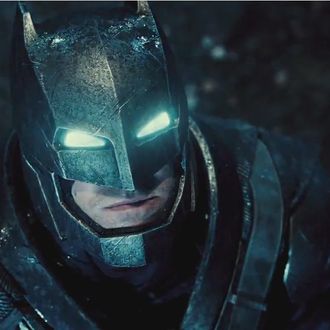 Snyder probably didn't specify that he meant "Batfleck."
Christopher Nolan's trilogy of Batman movies helped push superhero films into the heart of popular culture. Zack Snyder directed Man of Steel. So when Snyder decided to make Batman v Superman, the director told Empire that he decided to ask for Nolan's blessing. Nolan's response was about as measured as that of a British villain in a Christopher Nolan Batman movie:
"You tell me if you don't want me to do it," Snyder told Nolan. After a silence, Nolan said, "Well, we don't own these characters. When you're done making Batman movies, someone else will [make them]."
With that unequivocal and enthusiastic endorsement, Snyder went off to cook up Batman v Superman: Dawn of Justice, which is coming to a theater near you on March 25. Snyder added, "In a lot of ways Batman v Superman is a very personal concept … It is just two people trying to understand each other's point of view," which is enough for us to propose a brand-new fan theory: Batman v Superman is a meta-commentary about Zack Snyder and Christopher Nolan.