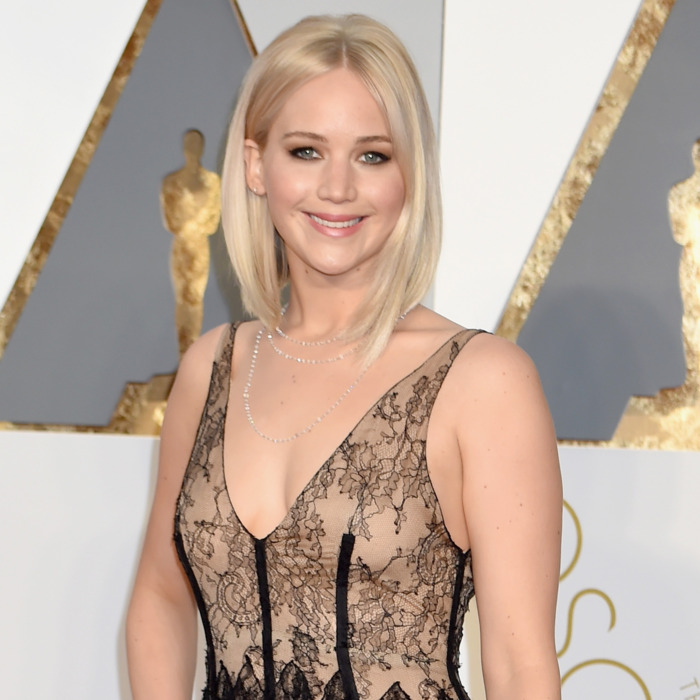 Actress Jennifer Lawrence attends the 88th Annual Academy Awards.
Photo: Jeff Kravitz/FilmMagic
Admit it, half the reason you watch the Oscars is to see what people will wear. The red-carpet parade on Hollywood's biggest night is like watching a power ranking in real time: There are only a finite number of Valentino dresses that can be exposed to human eyes at once, and who gets the honor requires behind-the-scenes maneuvering of a ruthlessness and complexity we may never know. Stars' tastes and risk aversion are on full display, depending on whether they go for a veteran or untested designer, a classic or bold color or cut. What's at stake is enormous: Forever cycling through internet slideshows of the Oscars' best or worst dressed, or — shudder — being deemed instantly forgettable. There's nothing more thrilling than seeing what someone chooses to wear to what may be the biggest event of his or her life. Here, you can do just that.