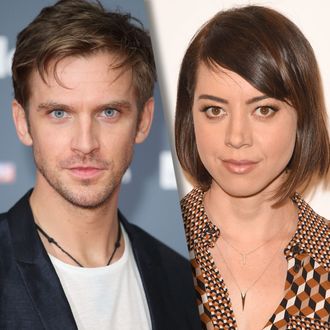 Matthew Crawley, but with superpowers.
Photo: Getty Images
Marvel's building a little kingdom for itself on Netflix, with its ever-expanding network of New York–based superhero shows, but it seems we'll finally see a few other of its superheroes, or something superhero-adjacent, on old-fashioned TV. Today, FX announced that Dan Stevens (Downton Abbey), Aubrey Plaza (Parks and Recreation), and Jean Smart (Fargo), have joined the cast of Legion, the first of two X-Men shows Fox has in development. Legion follows the schizophrenic David Haller (Stevens), who, in Marvel's comics, is the super-powered son of Professor X, though FX's release is stripped of any direct mention of Haller's parentage or the X-Men. Plaza will play Haller's friend Lenny, an optimist who,"despite a life of drugs and alcohol abuse, knows that any day now her life is gonna turn around," while Smart will play a therapist with "unconventional" methods. Per FX's description, "David is a haunted man, trying to find his way back to sanity, but he's getting tired and is about to give up when he meets the girl of his dreams." That girl could be Plaza, or perhaps Rachel Keller (Fargo), who was previously cast in the project and will play the "self-sufficient and street smart" Syd.
Legion has a pilot script from Fargo's Noah Hawley and is set to start shooting in March. It seems like a crime to deprive April Ludgate of superpowers on an X-Men TV show, so hopefully those will be revealed soon.