On last night's episode of The Bachelor, Ben Higgins, a.k.a. Oatmeal, visited the hometowns of four remaining contestants, where he was eyed warily by each of the girls' families. But none more so than JoJo's  overprotective brothers, Matt and Ben Patton, who, as ABC has been hyping up for the past week, ganged up on Ben, accusing him of "brainwashing" the Bachelor women:
For Brother Ben, that may be 'cause he knows a thing or two about how these things work. In 2013, he starred on NBC's Eva Longoria–produced dating show Ready for Love, which featured 36 bachelorettes split among three bachelors. The show's first two episodes aired on NBC, but due to low ratings, the remaining six installments were released on Hulu. JoJo and her family were featured on one episode where Brother Ben brings some of the women home to meet his family.
Brother Ben spent most of last night's confrontation quietly fixing Bachelor Ben with his best withering stare: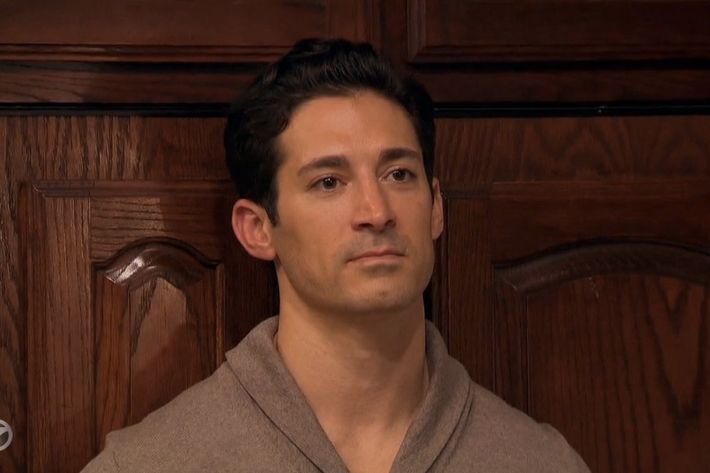 I know you, his eyes say, because I was you.
Read the latest Bachelor recap here.