Chris Rock's opening monologue at the Oscars was funny and edgy — the kind of humor that plays well to those at home, but is harder to respond to in the Dolby Theatre, when millions are watching your every movement on TV. Do you clap? How much do you clap? Have you ever thought about how weird clapping is as a concept? Why do we have five fingers? Oh no, is the camera on you now?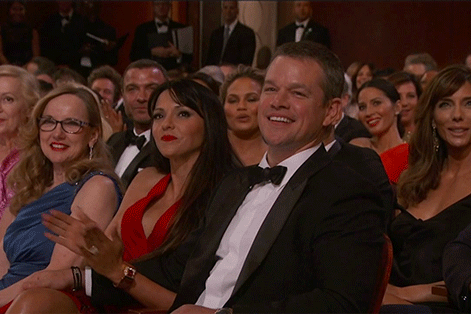 If you're Matt Damon, you just clap. You were stranded on Mars. This isn't that hard.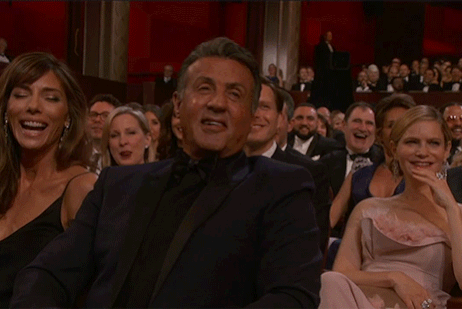 If you're Sylvester Stallone, you check to see if you got the joke right first.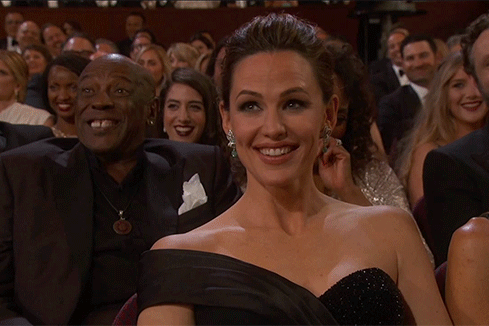 If you're Jennifer Garner, you just think about how perfectly you burned Ben Affleck's back tattoo.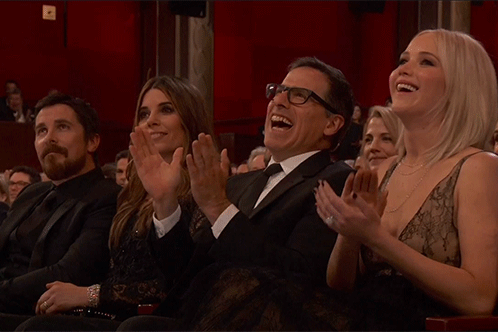 Yes, David O. Russell and Jennifer Lawrence are comfortable clapping. Christian Bale and Sibi Blazic are not.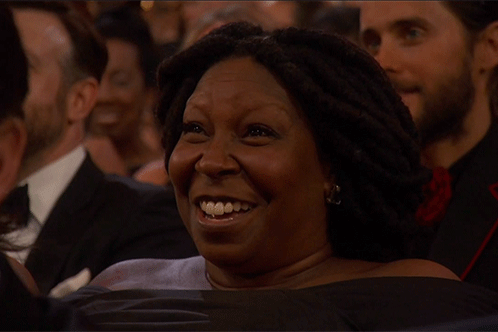 Whoopi Goldberg is clapping with her eyes.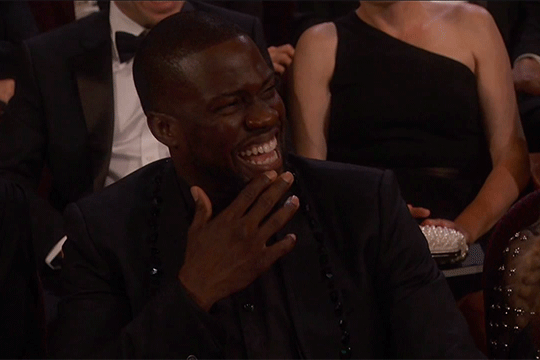 And if you're Kevin Hart and you hear something funny, you just burst into joyous, infectious, perfect laughter.