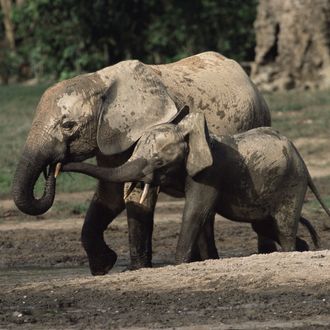 Nature is nice sometimes.
Photo: Martyn Colbeck/BBC
Planet Earth, that BBC nature documentary series beloved by middle-school-science substitute teachers and stoners everywhere (as if those were not the same group of people), is getting a sequel. What's more, David Attenborough, whose trim demeanor made the most horrific killer-whale attacks seem Downton Abbey–level British in the original series, will return to narrate Planet Earth II. Formerly known as One Planet, Planet Earth II will have six installments, shot in Ultra HD, and air on the BBC in the U.K., BBC America in the U.S., and on various other stations around the world. A premiere date has not yet been set. There's no word on whether there will be an alternate American narration for the series — the Yankee Planet Earth came with the vocal stylings of Sigourney Weaver — but if there is, may we suggest Snoop Dogg?