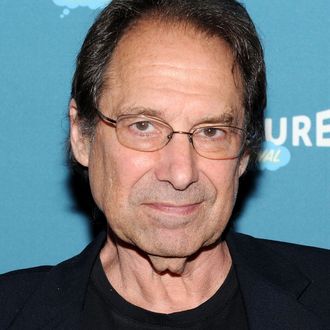 David Milch.
Photo: Craig Barritt/Getty Images
David Milch, the man behind groundbreaking television series like Deadwood and NYPD Blue, earned $100 million across his decades-long career in Hollywood, but, according to The Hollywood Reporter, nearly all of it has been consumed by bets at the racetrack. According to one lawsuit, Milch lost $25 million between 2000 and 2011 due to gambling alone. The lawsuit also reveals that he is now $17 million in debt. "He's in debt to the IRS," a friend said. "He's doing what he can, but it's hard for him and everyone close to him." Milch is currently on a $40 a week allowance from his wife, Rita.
Milch, who started off as a writer for Hill Street Blues before creating the boundary-pushing NYPD Blue and, later, the critically beloved Deadwood, has not worked on a show since 2012, when the horse-racing drama Luck was canceled (his other effort, the surfer mystery John From Cincinnati, was canceled after its first ten episodes in 2007). Milch currently maintains an exclusive deal with HBO that is in talks to be renewed. He is working on an adaptation of Peter Matthiessen's novel Shadow Country, which is set to star Jeff Bridges, and developing a movie version of Deadwood. Rita Milch has filed a legal complaint against their business managers for not informing her of the full extent of her husband's losses. She is seeking $25 million in damages.