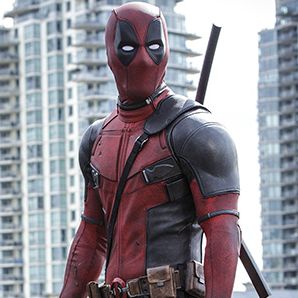 The merc with a mouth.
Photo: Entertainment Weekly
Fox knows you're going to love Deadpool so much this weekend that the studio has already rubber-stamped sequel plans. THR reports the powers that be want to maintain the first film's creative team for round two, which would entail a quick and likely reunion for star-producer Ryan Reynolds and helmer Tim Miller. Original scribes Rhett Reese and Paul Wernick have already been reattached to write the follow-up. Fan approval on everything from the movie's leaked test footage to the trailers have been loud and clear, but the trade notes an estimated $65 million opening box-office haul could be another justification for the quick green light. Though the sequel's story is still in the works, its existence could possibly mean a closer look at X-Force and will definitely mean another half-year of naughty marketing virtuosity.