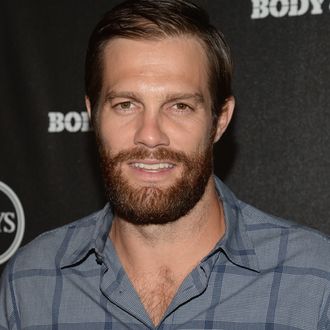 Quick, cast Parker Young and Chris Lowell!
Photo: Michael Kovac/Getty Images
Geoff Stults of Fox's late, lamented Enlisted is coming back to TV, though sadly not in more episodes of Enlisted. Stults will star as the titular football player at the heart of Tina Fey's CBS comedy pilot, The Kicker. Stults's character, Daryl Thorkelson, is better known for his opinions than his skill on the field and he "jeopardizes his entire career by writing an unapologetic book that has the NFL fandom up in arms." Basically, this is a comedy version of Concussion, and given 30 Rock's penchant for grim satire, expect a good helping of CTE jokes.