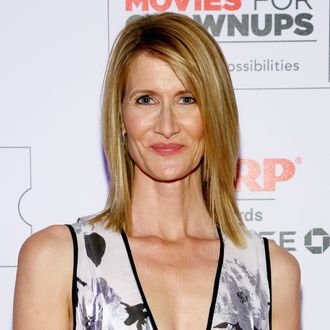 Bring back Amy Jellicoe.
Photo: Gabriel Olsen/2016 Gabriel Olsen
If we all channel our most powerful positive energies, perhaps HBO's latest development project will come to fruition. Deadline reports that Alex Gibney is working on a drama series for the network that is set on death row and would potentially star Laura Dern as a court-appointed psychiatrist who interviews inmates and then determines whether they are sane enough to be executed by the state. This would be the narrative debut for Gibney, who has previously worked on documentaries about everything from Scientology to Steve Jobs. It would also mark Dern's return to HBO after the unjust cancellation of Enlightened, which is to say that this project sounds great, but we've been burned before.