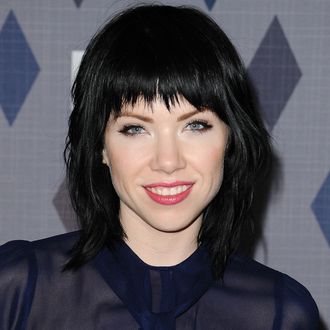 Do you really really really really like it?
Photo: Jason LaVeris/Getty Images
What would Fuller House be without the predictability of Full House's classic old theme song, "Everywhere You Look"? Probably not on Netflix — but thankfully, Carly Rae Jepsen is here to the rescue! She's loaned her reliable charm and cheer to an updated version for the Fuller House theme, which you may have missed playing in the background of that cheese-filled trailer. Now it's leaked in full, and wow, does it sound like baking a cake filled with rainbows and smiles. Bravo, Carly, you really captured those good old sickeningly sweet days.