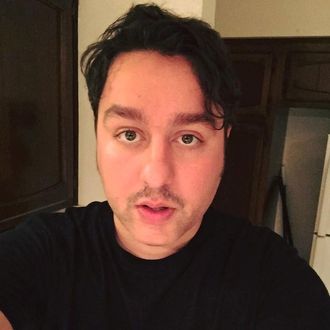 Speaking on the phone with Brooklyn Magazine from a California rehab facility, music publicist Heathcliff Berru addressed the myriad of sexual assault allegations made against him:
I am so sorry to everyone that I hurt. I was made an example of in a way that was necessary given the circumstances. It was time for me to pay for all my mistakes and accept responsibility and face what I did do. When I first spoke out and made that statement, that was me reacting as a fucking publicist. That dry, almost insincere response was the last bit of publicist in me, trying to put out a fire. I tried to live this lifestyle with disgusting disregard to those I hurt.
He went on:
I made mistakes, but I am not a mistake. I had a hard time coming to that realization. I'm in detox and treatment right now; I've surrendered everything. I look back, and I can't help but obsess over it. I look at the things I did, I have to say this: My behavior was wildly inappropriate, hurtful, and terrible. But I have never raped or drugged anyone. I can't accept that.
The long, in-depth article includes comments from Pitchfork's founder Ryan Schreiber (Berru interned with the site in 2005 and subsequently struck up a friendship with Schreiber), as well as other music industry insiders.