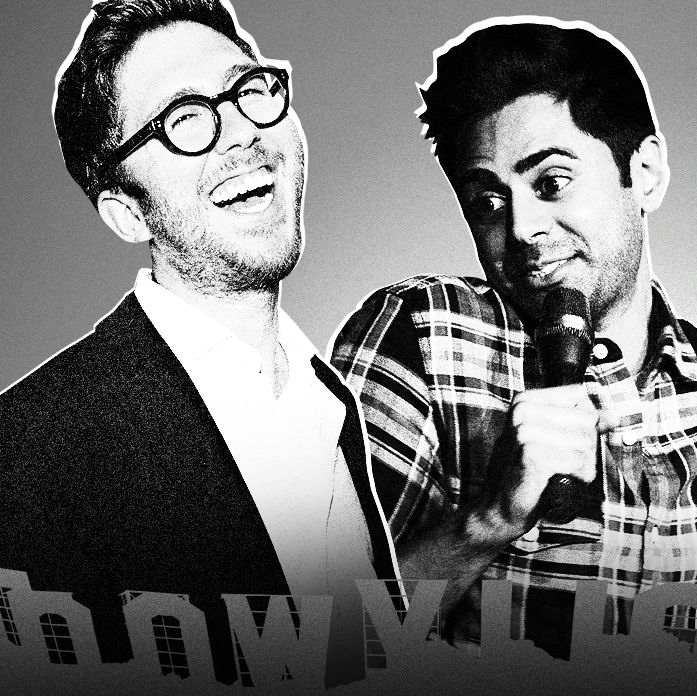 Photo-Illustration: Vulture and Photos by Getty Images and Rebecca Smeyne
During the comedy boom of the 1980s, there was a simplicity to comedians' income: Comedy clubs around the country paid handsomely for a weekend of shows; networks were paid even more handsomely for sitcom pilots. Now, as media has fractured across platforms, the ways in which comedians make money have similarly become fragmented. The majority of comics, of all levels, are working on a variety of projects in all kinds of mediums to make sure the lights stay on.
To get a picture of what that looked like, Vulture asked comics in New York and Los Angeles to break down how they made their living. We didn't ask anyone how much they made, but what percentage came from each of their various activities. Though our participants range from established performers to up-and-comers, the one thing that's consistent is how inconsistent each is from the others.
Below you will see a series of bar graphs, each representing the sum total of a comedian's income. Some things to note: These are all estimates. With "TV Guest Spots," we are including one-off sitcom appearances and appearances on non-narrative shows, such as @midnight. "TV Producing" refers to anything in the process of developing a TV show, from selling a pilot script to producing your own show that's on the air. "Film Development" is anything in the process of working on a movie script. And lastly, if you hover over each name, you'll get a short bio for that person.
This is not meant to be representative of either scene, nor was it a survey conducted at all scientifically. It's just a snapshot of some comedians we like and how they pay the bills.