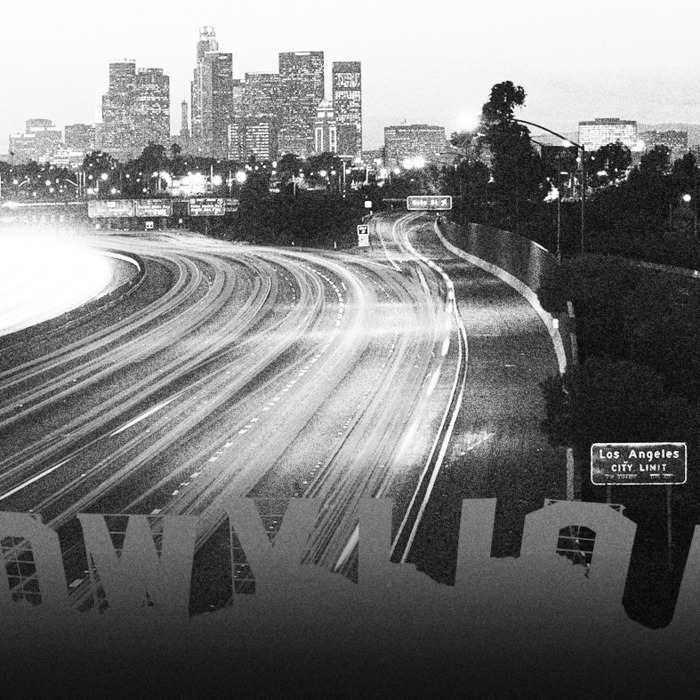 This week, Vulture is running a series of stories about the comedy produced in, and inspired by, New York and Los Angeles. On Monday, comedian Chris Gethard wrote about his decision to stay in New York City. On Tuesday, we had guides for comedy fans looking to see comedy in both NYC and L.A. Today comics praise the arrival of Uber.

As Emily Heller and Aparna Nancherla proved in our recent Comics Talk to Comics story, it doesn't take long during a conversation about comedy in NYC and L.A. before the subject of transportation comes up. Being that it's so sprawling and lacking in public-transportation options, L.A. has typically not fared well in these comparisons. Unlike New York, where comics can do sets at venues around the city without worrying about parking or staying sober, L.A. comics have historically needed to drive themselves, take the risk of trying to find a cab, hitch a ride with a friend, or book gigs that were close to a bus or train stops.
Then Uber (and other affordable on-demand car services whose brand names have negligible market penetration) arrived.
"New York supports a spur-of-the-moment decision: 'Now we're going to go here, and then we're going to go here,'" says Kurt Braunohler, who co-hosts the variety show Hot Tub with Kristen Schaal at the Virgil. "That never happened in L.A. until Uber came. Now it's a little bit more like, 'We'll just Uber over here and Uber over there.' It allows you to live in L.A. like you would in New York."
The duo moved their show to L.A. in 2013 after years in New York, and the transition to sprawl and driving perplexed Braunohler. "I couldn't believe everybody was all right with this," he says. "I was just so mad." That experience is common for New York comics new to L.A., regardless of whether they're driving themselves or getting picked up. "Comics from New York City are always late when they're in town doing our show because they don't realize how long it takes to get everywhere," says Emily Gordon, the booker and producer for The Meltdown, a show that takes place in a comic-book store and is hosted by her husband, Kumail Nanjiani, and their pal Jonah Ray.
While there isn't much that can be done to compel comics to leave earlier for shows, the rise of Uber has at least helped speed up commutes by eliminating the time-consuming and sometimes-dangerous process of finding parking. Stand-up Matt Braunger, who started in the more transit-friendly clubs of Chicago, used to drive to dodgy areas like Skid Row and the Toy District in his beat-up Ford Escort. "I've had my car broken into," he says. "You're rolling the dice if you park in certain areas, because someone might just throw a rock through your window and take your wadded-up fast-food wrappers." Though relying on Uber requires more diligent budgeting, he says the security is a worthwhile trade-off. "It's like Okay, I'll eat ramen," he explains, "and then use the money I was going to spend on the healthy fruits and vegetables that my body needs on an Uber instead."
It's not just comics that are finding life easier thanks to car-on-demand services, either. Venues such as the Comedy Store, which has a notoriously bad parking situation, are also reaping the benefits. "Have you seen the lot at the Comedy Store?" says Pete Holmes. "It's a nightmare trying to squeeze your car in between a wall, a dead coyote, and Bobby Lee's moped." Ride apps now allow fans to come out in droves — Braunger says he'll perform for full or nearly sold-out crowds even at odd times like 11:30 on a Wednesday night.
A less obvious perk of using Uber, according to Holmes, is how it can help with preshow prep. "It gives you that downtime to look at your set list or space out between shows. In New York, of course, that would be on the subway or a cab, but now L.A. comedians can have the extra brain time." And comics who aren't on the wagon have a safety-minded reason for jumping on the Uber bandwagon. Braunger and Braunohler occasionally take advantage of the freedom to have a couple of drinks and jump around between clubs to perform or enjoy their peers' sets. To Holmes, that's the cherry on top.
"More comedians are doing shows because of Uber, and more people are going to shows, so it's win-win," he says. "Plus, we're all drinking more, too. So really it's win-win-win."