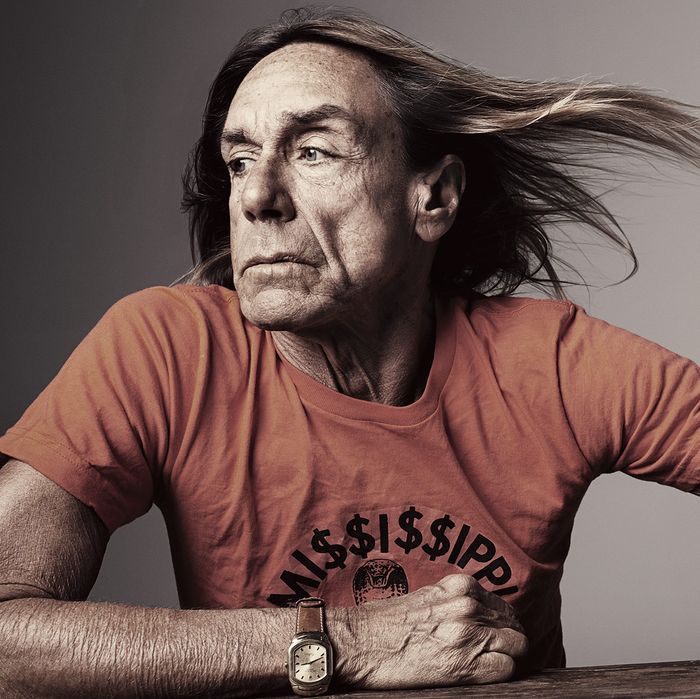 Iggy Pop.
Photo: Gavin Bond
Since exploding to musical life with the Stooges in the late '60s, Iggy Pop quickly established himself as rock music's archetypal wild man — a shirtless whirl of raging id. And scanning the working lyric sheet provided to us by the 68-year-old — for "Break Into Your Heart," on his surprisingly great and, even more surprisingly, vulnerable new album, Post Pop Depression — does little to dispel the image of Pop as a first-thought-best-thought kinda guy. Which turns out to be only half-true. "What you're seeing is my mad scribble," he says. "What's less obvious is the thinking behind it." To make that thinking legible, Pop and his producer, Josh Homme, of Queens of the Stone Age and Eagles of Death Metal, annotated the lyrics for this, Post Pop's opening track.
Post Pop Depression is out March 18.
*This article appears in the February 22, 2016 issue of New York Magazine.