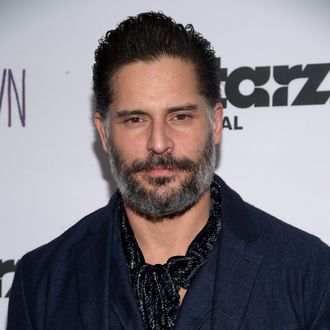 We apologize for making you Google "Joe Manganiello abs," but also insist it was worth it.
Photo: Jason Kempin/2016 Getty Images
Because you knew Joe Manganiello wasn't just going to just sit around with that physique, the actor has joined the cast of History's eight-episode Navy SEAL drama Six. Manganiello will star opposite Barry Sloane in the series, which follows SEAL Team Six on a 2014 mission to eliminate a Taliban leader in Afghanistan that takes a turn for the worse when they discover a U.S. citizen who is in cahoots with the terrorists. Manganiello will play Rip Taggart, a former squad leader who is now working in Africa, protecting a village from Boko Haram. Six's script is written by William Broyles (Jarhead) and David Broyles, a military Special Operations veteran, and inspired by real events — think Zero Dark Thirty as a series. Of course, Zero Dark Thirty first introduced fit Chris Pratt to the world, so Joe Manganiello has a lot to live up to.