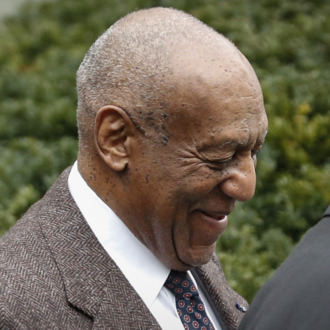 A Pennsylvania judge has rejected Bill Cosby's request to have a criminal sexual-assault case against him dismissed. Cosby appeared in court this week to argue that he should not have been charged in the 2004 sexual assault involving Andrea Constand, claiming he had made an immunity deal with prosecutors a decade ago.
Cosby's lawyers argued that after the former District Attorney Bruce Castor declined to prosecute the case, Cosby testified in Costand's 2005 civil lawsuit with the understanding that he would not be prosecuted. Cosby's statements in that deposition were unsealed last year and cited as new evidence used to reopen the criminal investigation and charge Cosby. On Tuesday, Castor testified that he did not prosecute the case a decade ago because he did not believe it was strong enough for a conviction, and didn't think his successors could reopen the case. He did, however, tell Cosby's lawyers, "I'm not on your team. I want them [the prosecutors] to win."
With Cosby's request dismissed, the judge has allowed the criminal case against Cosby to proceed. The case will next move to the preliminary hearing phase to determine whether there is enough evidence to try Cosby for allegedly sexually assaulting and drugging Constand. If convicted, Cosby could face up to ten years in prison. For more on the allegations against Cosby, read the testimonials of 35 women who have accused Cosby of abuse.