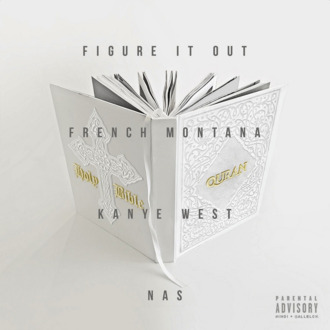 If it's not obsessed with faith, is it even Kanye track?
Even as The Life of Pablo is still still going through revisions, Kanye West has kept the tradition of G.O.O.D. Fridays alive this week, sharing a new collaboration with Nas and French Montana. "Figure It Out," which only features Kanye, a first for this set of G.O.O.D. Fridays, comes with a rich, textured beat, an autotuned hook from 'Ye, and French Montana's thoughts on death of collaborator Chinx Drugz. The song is part of French Montana's latest mixtape, Wave Gods, which also includes work from Future, Travis Scott, Big Sean, and A$AP Rocky. For his part, Kanye has promised future collaborations with Future and Drake.
You can listened to "Figure It Out" below and the rest of Wave Gods below that.