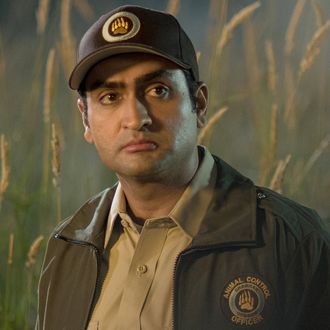 Nanjiani in The X-Files.
Photo: Ed Araquel/FOX
X-Files superfan and Silicon Valley star Kumail Nanjiani made an appearance on the show he's championed with a podcast and even viewing marathons, and all he got was this very cool prop. Nanjiani, who played Pasha, an animal-control employee (we won't spoil his role in the episode; read the recap for that), got to keep the X-File Scully and Mulder consult in the episode. Nanjiani told Esquire that the props guy gave it to him on the last night of production. "It's all the evidence and pictures and Mulder and Scully's signatures. I have the actual X-File!" Nanjiani said. "Maybe I'll get buried with it."
Coolest folder ever.
Update: Gillian Anderson has weighed in on 2016's great X-Files X-File gifting and admitted to stealing government evidence in the process.