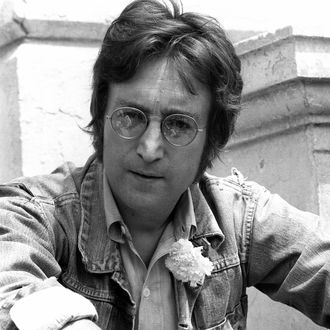 Pictured: John Lennon, John Lennon's hair.
Photo: -/2006 AFP
In 1967, John Lennon moseyed into a German barbershop and had his hair cut while preparing to film How I Won the War. No doubt realizing that, like New York real estate, hair is a great long-term investment, the German barber decided to keep the trimmings. Yesterday, that 4-inch cut of Lennon's keratin sold for $35,000 through the Dallas-based Heritage Auctions. The purchaser was Paul Fraser, a United Kingdom-based memorabilia collector and now proud owner of more than your average amount of air.
This is the hair:
Starting hoarding your own hair and fifty years and a legendary music career from now you might be able to pay off a small portion of your students loans.